BT is to provide assistance in an investigation into claims Liverpool fans' families were spied on in the wake of the Hillsborough disaster.
The Independent Police Complaints Commission (IPCC) announced last year that it was in discussions with victims' families over suspicions that they were watched by police in the aftermath of the tragedy.
The probe came after the Metropolitan Police Service was criticised for not saying if it had or had not put families under surveillance.
All of the UK's 43 police forces as well as the British Transport Police and the National Crime Agency were asked to hand over any information related to alleged surveillance.
In its March review of the inquest, the IPCC said it has interviewed 22 people who made allegations relating to surveillance and is now pursuing three of them.
The IPCC said it had also asked the phone network provider to assist in its investigation.
"In addition we are seeking information from BT to assist with our understanding about the operation of the phone network around the time period within which alleged incidents occurred," the review said.
Other updates from the investigation include the conclusion of interviews with politicians and civil servants who the IPCC believe may have received briefings about Hillsborough from police officers.
The commission is also making enquiries to trace any recorded notes or minutes of known briefings provided by police to MPs and civil servants.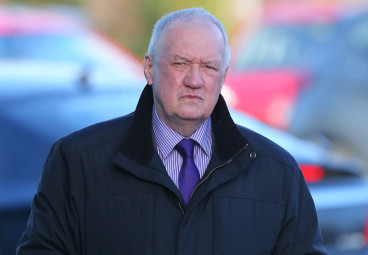 The updates came the same week that match commander David Duckenfield agreed his actions had caused the deaths of 96 Liverpool fans in the stadium tragedy on 15 April 1989.
Asked earlier this week if his failure to take steps to close the tunnel entrance was the direct cause of the deaths of 96 people, Duckenfield replied: "Yes sir."
As the inquest continues, two parents who lost children on the fateful day have been rewarded for their tireless campaigning.
Margaret Aspinall and Trevor Hicks were given CBEs by the Queen at Buckingham Palace on 19 March for their work with Hillsborough Family Support Group.
Aspinall lost her son James, 18, and Hicks his daughters Sarah, 19, and Victoria, 15, in the stadium crush and demanded the ongoing inquest.