Hitman episode five: Release date set for Colorado mission on PS4, Xbox One and PC
Penultimate, US-set episode arrives late September.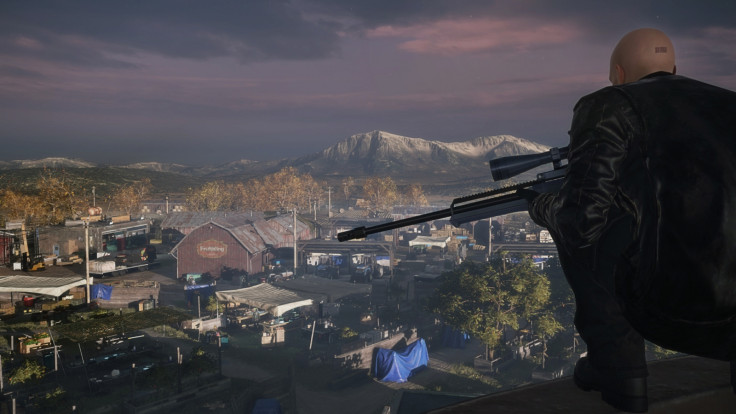 Square Enix has announced that the penultimate chapter in its episodic Hitman experiment will launch on 27 September for PS4, Xbox One and PC. Episode Five: Colorado drops Agent 47 into a militia training camp hiding a grand total of four key targets.
After the exotic hotel suites of Bangkok in episode four, the upcoming "Freedom Fighters" mission takes place on converted farmland, surrounded by mountain ranges and likely filled with a barn-load of sniping opportunities.
A press release calls Agent 47's trip to Denver his "toughest assignment yet", while the targets – named Sean Rose, Maya Parvati, Ezra Berg and Penelope Graves – are referred to as four "very different, very dangerous people". Sounds exciting.
"This is one of the toughest episodes yet. Not only do you have four targets, but from the moment you set foot in Colorado you're on enemy ground,"said developer IO Interactive's studio head, Hannes Seifert. "'Freedom Fighters' is a key episode, which will add serious momentum to the story and set up an intriguing season finale for players."
After Colorado, just one final mission awaits everyone's favourite balding, barcode-tattooed assassin, with the last episode jet-setting players to Japan.
Following that, a physical version of the complete first season will be released in January 2017, while IO Interactive has expressed a desire to create additional seasons in the future.
At Gamescom 2016, IO Interactive's global brand PR manager Sven Liebold told IBTimes UK: "We haven't defined the amount of seasons we want to do, but, like I said, we've created this huge story arc we have in place. We know our players, and season one primarily introduces us to these players, and from there... we'll see."
© Copyright IBTimes 2023. All rights reserved.