Hitman: What to expect from the next two Italy and Morocco-set episodic missions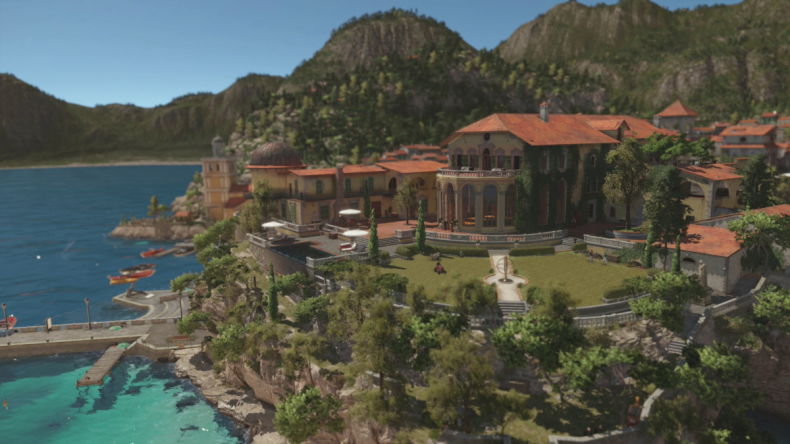 IO Interactive's Hitman series takes its first step in a bold new direction tomorrow (11 March) with the release of the intro pack of its episodic entry into the 16-year-old franchise. The first of six announced episodes to be released in 2016 – Agent 47's first mission takes him to Paris, and a decadent fashion show.
Ahead of the game's launch, and during the reviews process for episode one, IBTimes UK was invited to publisher Square Enix's London offices to get a sneak peek at what's to follow in episodes two and three, set to be released in April and May.
Episode Two:

Sapienza

, Italy
Sapienza is a fictitious coastal town at which Agent 47 on the most gorgeous day imaginable. Clear blue skies sit above idyllic, winding streets housing quaint little shops, and a small piazza by the beach being lapped by calm, warm Mediterranean waters. As beautiful as it all looks though, 47 is here to kill.
Hitman at its best embodies the idea of pristine beauty masking the darkness of true human nature and desire, and this level is a perfect emblem of that. 47 is here to kill a scientist by the name of Silvio Caruso, another target we're not permitted to talk about, and destroy a deadly virus he is working on. Caruso's mansion-house is the centrepiece of the level, and where your targets are most likely to be.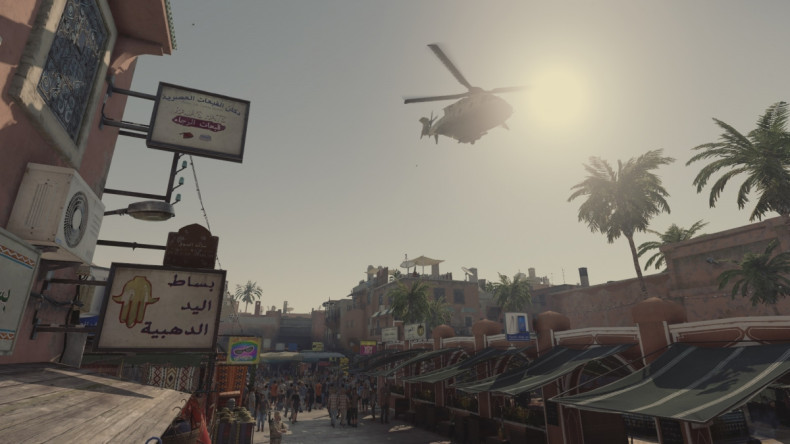 Episode Three: Marrakesh, Morocco
We were lucky enough to play episode two, but not episode three. Instead the assembled games writers were given a quick tour by IO's creative director Christian Elverdam, who showed us an environment essentially cleft in two.
Marrakesh is hours away from a military coup, and we start in a busy North African bazaar, full of market stalls and eager salesmen. Not far from the hustle and bustle is another crowd, one of angry protesters on the verge of becoming rioters. They're making their presence known outside the Swedish consulate.
Agent 47's targets are a Swedish banker and an Army General planning the coup. At this stage, that's all we're permitted to reveal.
Hitman's intro pack launches tomorrow, 11 March.
For all the latest video game news follow us on Twitter @IBTGamesUK