Police in Hollywood, Florida, on Wednesday (4 October) arrested a man in connection with the death of 50-year-old Ariel Gonzalez, whose decomposed body was found on 13 September, according to a police statement.
The arrested man, identified as 30-year-old Travis Watson, told police that his partner tortured Gonzalez to death after they had threesome sex on 10 September at Gonzalez's Chatham Terrace apartments.
The incident took place as Hurricane Irma made a landfall in Florida leading to days of devastation and deaths.
The third man is still on the run and Hollywood police have launched a manhunt for him. Identity of the third man was not released by police.
The statement issued by Hollywood police on Wednesday stated that they recovered Gonzalez's body wrapped in a comforter and stuffed into a closet in his apartment after a female friend of his alerted police. The woman told police she had not heard from Gonzalez for several days and thus, visited him on 13 September, but noticed a foul smell coming out of his apartment, NBC Miami wrote.
The officers who responded to her call found blood spattered in a bedroom and blood marks on the floor leading to the closet indicating the body was dragged up to the closet, the police report stated.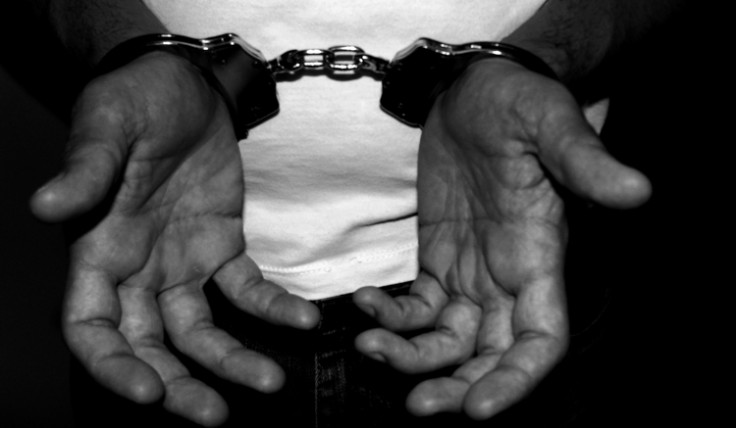 The body was in "advanced stages of decomposition, to the point the identity was unable to be determined," the report added. The body had signs of injury to the head. Power supply to the apartment was cut following the Irma destruction, the police statement added.
Watson, a homeless man from Hollywood, told police that his partner came in contact with Gonzalez when Hurricane Irma battered the US state last month. Gonzalez whistled at his partner and offered him to come into his apartment to take shelter on the day of the crime. Once into the apartment, the three men had sex but Watson's partner suddenly became violent and began punching and torturing Gonzalez, also accusing Watson of cheating on him.
Watson said he tried to intervene and stop his partner from killing Gonzalez, but the man beat Gonzalez with a hanger, a broomstick and an extension cord. The man had also tied Gonzalez's hands and poured hot grease over him following which his body turned purple and his tongue was sticking out.
Once they realised he was dead, Watson and his partner wrapped his body in a comforter and stuffed it in the closet and fled the scene.
Police are awaiting forensic reports to determine the cause of Gonzalez's death. Investigation was still underway.