Graffiti artists recruited to lend authenticity to a Syrian refugee camp set of the latest episode of Homeland have said they scrawled a message criticising the award-winning show for what they regards as its racist views instead.
Slogans like "Homeland is racist", "Homeland is a joke, and it didn't make us laugh" along with #blacklivesmatter can be spotted in the second episode of the fifth season.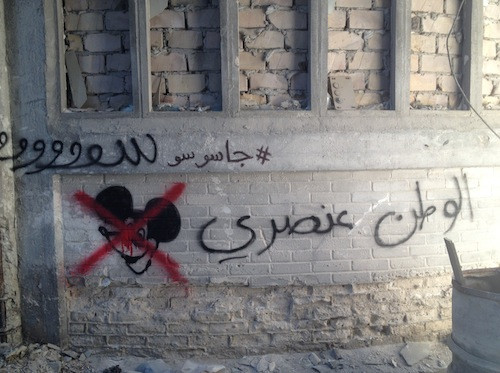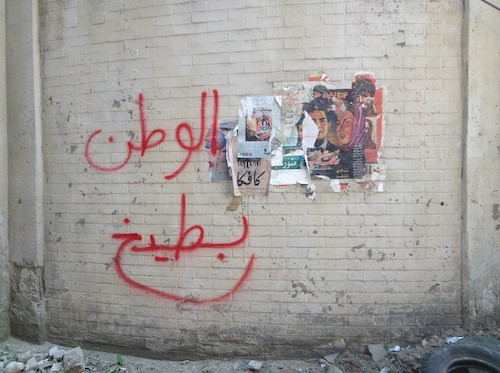 The artists – Heba Amin, Caram Kapp and Stone – were contacted by an friend, also a graffitist, who had received a request from the TV show's production company which was looking for "Arab street artists" to paint graffiti on the camp's walls.
In that episode, set in a refugee camp at the Syrian-Lebanese border but filmed in Berlin, lead character Carrie Mathison, played by Claire Danes, miraculously escapes a mysterious suicide-bombing plot to kill her.
Initially, the trio was sceptical about the deal with a show that has been criticised in the past for its biased depiction of Muslims, which according to some panders to racism, and its misrepresentations of the cities of Beirut, Islamabad and the Muslim world in general.
"Given the series' reputation we were not easily convinced, until we considered what a moment of intervention could relay about our own and many others' political discontent with the series. It was our moment to make our point by subverting the message using the show itself," they said in a statement.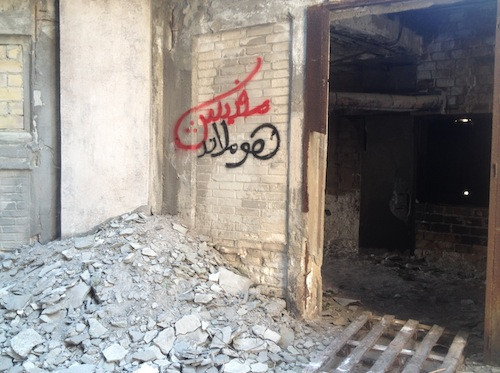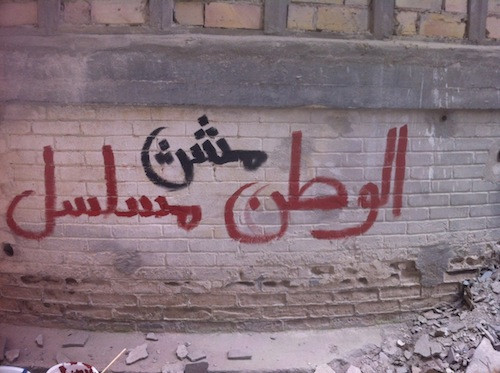 In the first meeting with the production, the artists were assigned a set of pro-Assad graffiti "apparently natural in a Syrian refugee camp" and told to write apolitical signs. While the set designers were busy building he set, they apparently paid no attention to what was written on the wall.
"In their eyes, Arabic script is merely a supplementary visual that completes the horror-fantasy of the Middle East, a poster image dehumanizing an entire region to human-less figures in black burkas and moreover, this season, to refugees," they said.
UPDATE: Homeland creator and executive producer Alex Gansa has reacted to the incident in an interview with Deadline magazine: "We wish we'd caught these images before they made it to air. However, as Homeland always strives to be subversive in its own right and a stimulus for conversation, we can't help but admire this act of artistic sabotage."