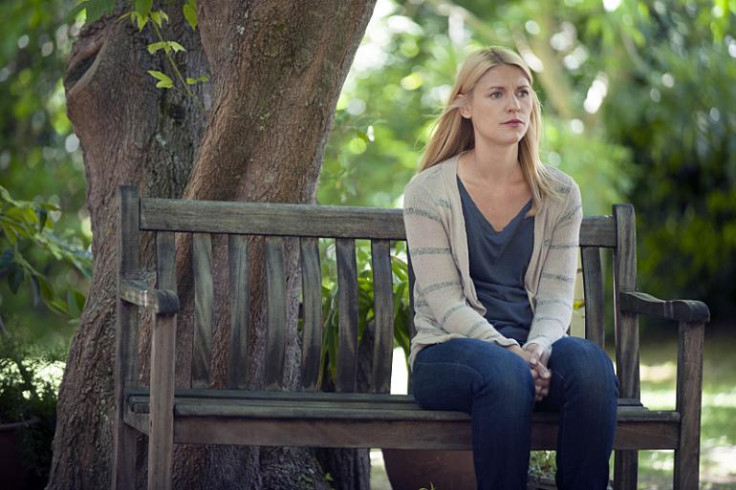 The finale of Homeland season 4 will air on 28 December and the episode is likely to address a startling discovery, which involves CIA Black Ops director Dar Adal's connection to Haqqani's terrorist plot.
The show's penultimate episode drew the biggest audience of the season. The CIA thriller drama had 2.1 million viewers, the eighth consecutive season high for the show. It also marks Showtime's most-watched telecast of the year, reports Entertainment Weekly.
In episode 11, Peter Quinn was seen hunting down Haqqani, the terrorist who is responsible for the murder of many CIA agents, and he plants a bomb to end his life.
However, Quinn does not go through with his plan as Carrie's life was at stake.
Meanwhile, Carrie was filled with rage at seeing Haqqani in the crowd, and blinded with memories of Aayan's murder flashing in her eyes, she picks up her gun and aims to shoot him.
Just as she is about to pull the trigger, ISI Agent Aasar Khan grabs her from behind and shouts at her to not shoot Haqqani, not because he doesn't want him dead, but because of who was with him in the car at the time.
The episode ends with Carrie seeing Dar Adal, the CIA Black Ops director with Haqqani in the car.
Is Adal a traitor?
The official synopsis for finale episode titled Long Time Coming reads: "Back in the States, Carrie and Saul investigate what she saw in Islamabad."
The season finale spoilers also suggest that Saul "wants back in" with the CIA and that Quinn is suiting up to strike at his terrorist foes.
Meanwhile, a new promo features Carrie's discussion with Dar Adal and his involvement with Haqqani.
The voice over from Dar Adal says: "Not every choice we make is bliss with moral clarity", and he claims he has received something in return for his actions.
"One adapts to the terrain, we are the nomads at the no-mans land", says the promo.
Adal tells Carrie: "What are you playing at?"
"I call it, give me what I f***ing want," replies Carrie.
In the promo, Saul Berenson is seen boarding a flight, and tells his wife Mira that he "Wants back in" to make things right with the CIA.
Going by the promo, the finale will find Quinn, still mad at Carrie for thwarting his operation in Islamabad, and suiting up for what looks to be a large-scale strike against Haqqani.
Things to expect in the finale episode:
Quinn in action:
Throughout season 4, Quinn has been silent, but the last two episodes, have brought the agent back in action. the finale episode will find Quinn planning a big move against Haqqani.
Saul Berenson back in CIA:
According to the promo, synopsis and his conversation with his wife, Saul is reconsidering joining the CIA, to make things right. As the synopsis says, Carrie and Saul both will investigate Dar Adal's involvement with the terrorist, which might pave way for him to be back in business. Meanwhile, with Lockhart stepping down as CIA director, Saul has a chance at taking over his old job.
Carrie and Quinn: In the last episode Quinn dropped his plan of bombing Haqqani, when he realised that Carrie's life was at stake, which again implies that he has feelings for her.
Also, there are many incidents in season 4, where Quinn has bent rules for Carrie. Furthermore, Carrie also risked her life to save Quinn several times, which implies that she trusts him.
Will Quinn profess his feelings for Carrie in the season 4 finale? We'll have to wait and watch.
Check out the promos here: