Hit Showtime series Homeland, is going to be different when the show returns for season 5.
According to reports, the show will undergo a time jump for a few years, and Carrie will no longer be working for the CIA.
Here are a few details we know of season 5 so far
Saul and Carrie's relationship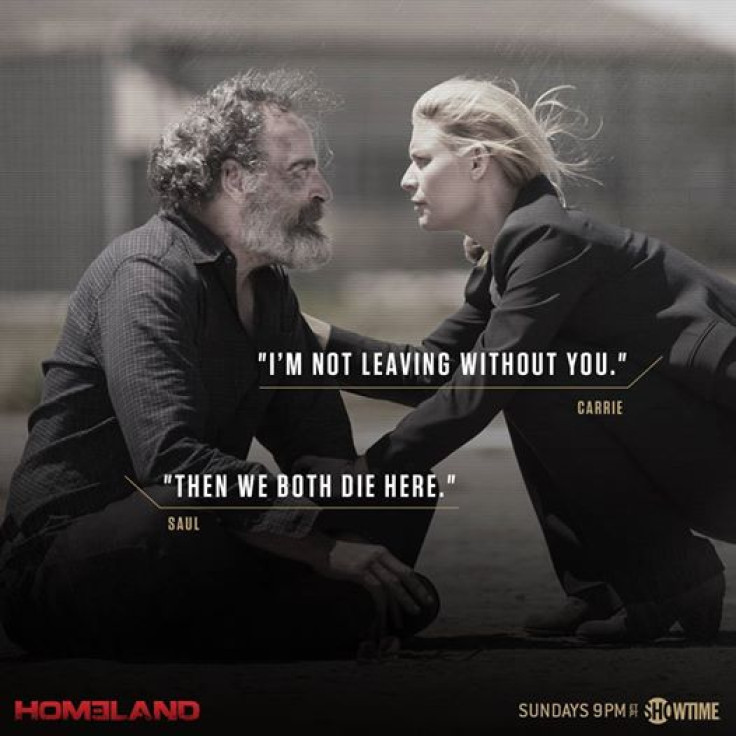 Homeland season 5 will pick up nearly three years after the events of the season 4 finale, and will find Carrie and Saul somewhat estranged.
"As we open the season, Saul is back in the CIA and Carrie is out of it," executive producer Alex Gansa told Tvline. "So that's going to create, by definition, a distance between them."
Things were not looking good for the two at the end of season 4, as Saul forms an uneasy alliance with the black OPS specialist Dar Adal, thus betraying her.
Carrie no longer in the CIA
Carrie will no longer be an intelligence officer when the show returns in September.
Showrunner Alex Carey told E! News. "She's a mother, and most notably, she's not in the CIA anymore. She has a new purpose and passion and I can probably tease that that's not going to last long."
Homeland star Claire Danes also talks about leaving the CIA and embracing motherhood.
"I think the idea is that she's left the CIA, she's utterly disenchanted and isolated, and during those intervening years, she's acquired an actual life, which she's maybe never had before," Danes shared.
"That will be interesting, to see her in that context, to be in a relationship, to actually be committed to her child, to have friends. We really have never seen her be relatively normal and social. I mean, I'm sure that will be completely ruined two episodes in!" she added.
Quinn Carrie romance might not happen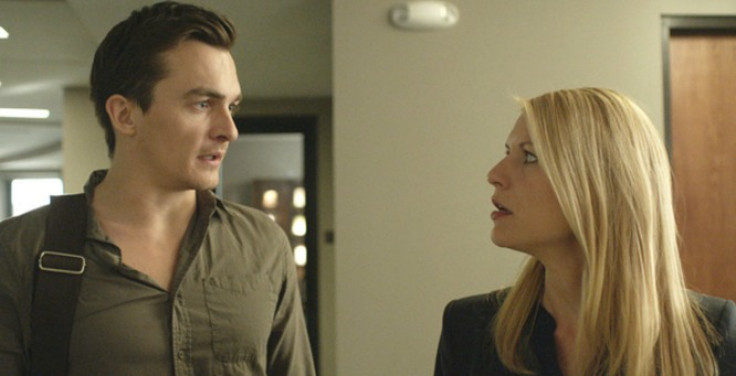 After sharing a long passionate kiss in the season 4 finale, things are looking difficult for Quinn and Carrie.
Alex Carey teased that season 5 will see Carrie involved with a German intelligence officer.
"She's going to have a relationship with German intelligence, and that's going to be one of the more interesting relationships this season because they are an ally, but it's a pretty rocky relationship regardless," Carey added.
But the showrunner did not disappoint fans and teased that the love birds might just be together in the upcoming season.
"We're still planning out what we want to see for that," Carey said.
"I think Quinn is going to be a very different person. His experiences in the past few years have changed him. Plus, she has broken free of the CIA whereas he's really tied into it, more so than we've ever seen before."
Writers' debate
There is a strong division among Homeland writers on the decision to explore a romance between Carrie and her co-worker Quinn, played by Rupert Friend.
Speaking of the almost-lovers, Alex Gansa admitted that the writers' room remains divided on "how much of the connection between Carrie and Quinn... is actually romantic [versus] operational," adding, "How much is just that they recognize each other so well? How much is the desire for both of them to move on past this job that they do. Those are the questions that we're wrestling with. We wrestled with them last season. We're wrestling with them again."
Showtime has confirmed that Homeland will return for season 5 with 12 new episodes.
While there is no set air date for the season 5 premiere, it is safe to expect the show to return in the fall, most likely in mid-October.