Showtime has confirmed that Homeland will return for season 5 with 12 new episodes.
While there is no set air date for the season 5's premiere, it is safe to expect the show to return in the fall, most likely in mid-October.
Here are a few major spoilers for season 5:
Carrie and Quinn reunion:
The love life of Carrie is on hold, after she kissed Quinn in season 4 finale, only to take a step back, as it is far too complicated for her to handle.
But by the end of season 4 she realized she wants to be with him, but it was too late, as Quinn is off the grid, and is shipped off to Syria, a war-torn country.
There's no word yet on whether Carrie and Quinn will finally get together next season, but Showtime's president David Nevins commented on the couple's impending reunion.
He told Entertainment Weekly, "My preference is that I'm not into the artificially elongated 'Will they or won't they?' If you want to do it, go for it. Don't be cute."
Watch Carrie and Quinn kissing scenes from Homeland season 4 finale.
Season 5 will not focus on Islamabad
In an interview with Entertainment Weekly, Nevins revealed that "certainly going somewhere else overseas-they're not going back to Pakistan-is one possibility" for season 5.
The plot also isn't "necessarily going to stay now and forever [focusing on] US relations in the Muslim world. It's a show ultimately about US foreign policy, US intelligence in the 21st century at a very difficult time. So we're exploring a few different possibilities and may change it up a little bit."
Carrie and her team in Europe?
Since, the show is steering clear off Pakistan, which means the CIA show could be back to the US.
Nevins said, "It could be Africa, it could be Europe, it could be back in another place in the Middle East. I don't expect that show to fall into a formula. I can see it coming back to the US at some point."
Also, since Quinn is in Syria, Haqqani's off to Afghanistan, and the U.S. has cut off relations with Islamabad, bringing the show back to States is the only choice.
Nevins said it is likely that showrunner Alex Gansa will take his writing team on a "field trip" to Washington DC.
Variety reported that Gansa and the team are planning on heading to Washington DC, to meet with foreign service officials, members of the intelligence community and others who can add context and authenticity to the Homeland world.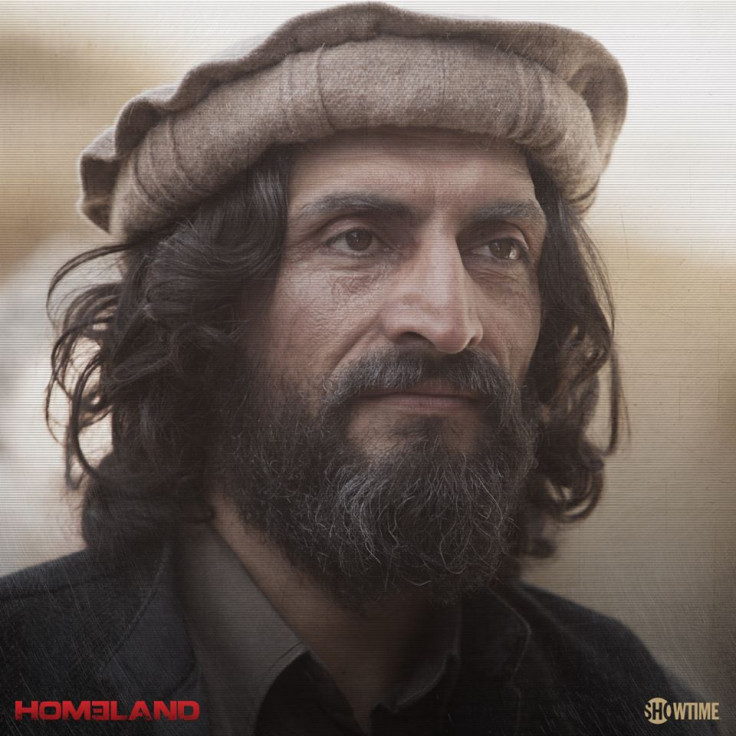 Will Haqqani return?
While the season 4 finale of Homeland did manage to wrap up loose ends, fans saw that Haqqani got away, which means the villain is still around for season 5. But, with the deal between Dar Adal and the terrorist he is safe for now from CIA, but that doesn't mean Carrie will stop hunting down his tracks.
Saul as head of CIA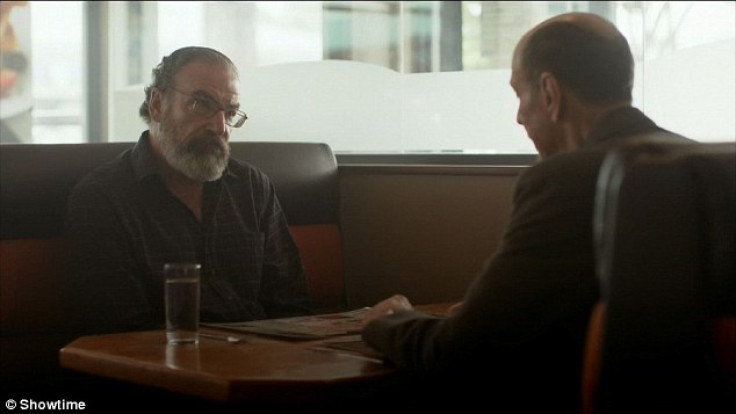 The possible plot for season 5 involves the return of Saul Berenson (Mandy Patinkin) as the head of the CIA.
Although, how will the uneasy alliance that Saul formed with the black OPS specialist Dar Adal (F Murray Abraham) work out in the upcoming season, will be interesting.
Things were not looking good for Carrie and Saul at the end of season 4 and this could be a real setback in their relationship. Also, considering what Saul has done for Carrie in the past, it might just be another ruse to catch Dal Adal off guard.
Fans remember that in season 3, Saul and Carrie convinced viewers for half of the season that Carrie was locked in an asylum, when actually they were in on something altogether different the whole time. Maybe in season 5, fans will see them take on Dar Adal together.
Another interview with The Hollywood Reporter reveals that Alex Gansa and his team will only decide season five's central storyline in March 2015. He told the website: "We have some options, and we're discussing them, but we probably won't make any decisions until March."
We will have to wait and watch!
Meanwhile, Showtime has released a flashback video, titled, Homeland Returns for Season 5.
Watch it here: