Homeless busker beaten up and has guitar stolen by heartless thieves
The man has been busking on the streets for 10 years.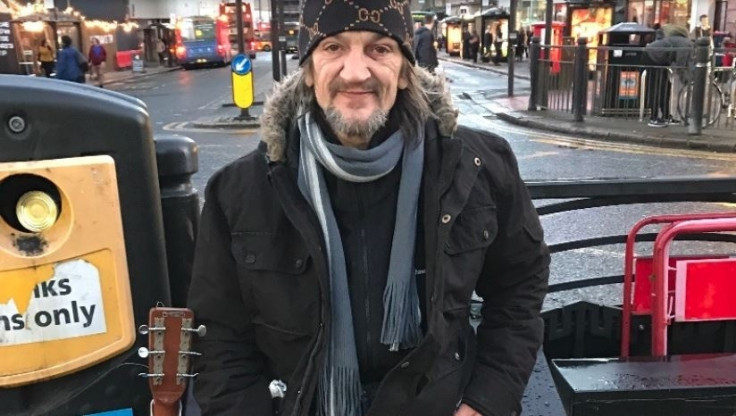 A beloved Newcastle busker is recovering after two men assaulted him and stole his guitar and amplifier.
Steve, 52, has been entertaining shoppers on Newcastle's Northumberland Street with his music for a number of years.
This week two thieves stole his guitar case, thus depriving him of his only source of income. He received bruising and a black eye after he chased after the men and confronted them.
Steve has been busking for the past 10 years and is currently homeless after his girlfriend threw him out of their home.
A crowdfunding campaign has been set up so Steve can get a new guitar and amplifier. Matt Grant said he set up the JustGiving page with a modest target of £260 so Steve can be heard on the streets of Newcastle again. He said:
"We set up the page to try to give Steve a real chance with his busking. He does not beg, but is always seen putting in the hours to entertain the public and always has a great attitude.
"We are looking to raise £260 for the cost of a Roland Street Cube. This is a battery powered, portable amplifier. Steve owned one before the mugging and it best suits his needs if we can raise the cash."
So far well-wishers have already smashed the total by pledging £425.