The pro-democracy demonstrators in Hong Kong who have captured the world's attention are using messaging app FireChat, with more than 200,000 downloads in the last two days.
The app, founded by California company Open Garden in 2011, provides community conversations even without mobile network coverage or internet. Instead it can use Bluetooth and Wi-Fi radios to connect with one another and form a communication network without a server.
Facing overwhelmed networks and the very real possibility of the Chinese government shutting down the internet, the Hong Kong protestors cling to this app as a life raft.
Such is its popularity that in the two days since Sunday there have been 200,000 downloads in Hong Kong, and Open Garden has hosted more than two million chat sessions, according to Gigaom.
The app, however, has been compromised, with some users spreading false intelligence designed to cause a panic. Made-up claims that Chinese authorities are using real bullets illustrate the open community's vulnerability.
The information could have been posted by the government, by the police or by someone hoping to scare protestors; the app's anonymity makes identification impossible.
IBTimes UK spoke with Open Garden CMO Christophe Daligault about a proposed id system like Twitter's blue ticks. He said: "We have just released a new version of FireChat with optional Verified Usernames. This version is available for Android. The iOS version will follow.
"People who do want to 'speak up', can now be clearly identified. And makes it easy for FireChat users to decide who they want to trust. And unlike other social networking apps, FireChat's Verified Usernames also work off-the-grid."
If you are interested in registering your interest then email verified@opengarden.com.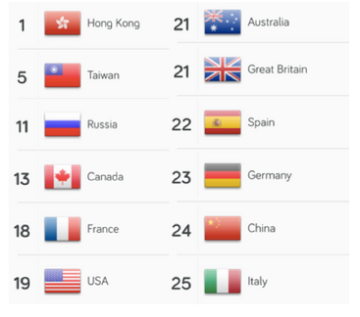 The app is also looking to create private discussion groups rather than just the open forums, although this looks to happen much further in the future and may be problematic for users not connected to the internet.
This isn't the first time FireChat has been used by protestors, with students in Taiwan championing the app in their anti-Beiing Sunflower movement last fall, according to WSJ.
But FireChat is proud to be a part of these protests. Daligault said: "We are glad that the Hong Kong students are able to use it to overcome the problems of congestion that plague the cellular networks.
"It seems that people are tired of being ignored on Twitter or clicking on things on Facebook, so they get onFireChat and speak up."
The messaging app is hoping that its success in Hong Kong will lead to similar uptake around the world - it now has a radical reputation.