Hong Kong Chief Executive Leung Chun-ying has strongly condemned riots in Mong Kok, after hundreds clashed with police over the closure of illegal food stalls there. Around 300 protesters hurled bricks and fought with officers on Tuesday 9 February.
The violence started after food vendors in the area were told to shut down their stalls by hygiene inspectors. At least 48 police officers were injured in the riots, and 24 protesters have been arrested so far. "They damaged police cars and public properties, committed acts of arson, threw bricks and other objects at police officers including those who had already been injured and were lying on the ground seriously jeopardising the safety of police officers and other people at the site," said Leung Chun-ying
He added,"I believe that the public can see for themselves from TV news reports the seriousness of the situation. The SAR government strongly condemns such violent acts, the police will apprehend the mobs and bring them to justice".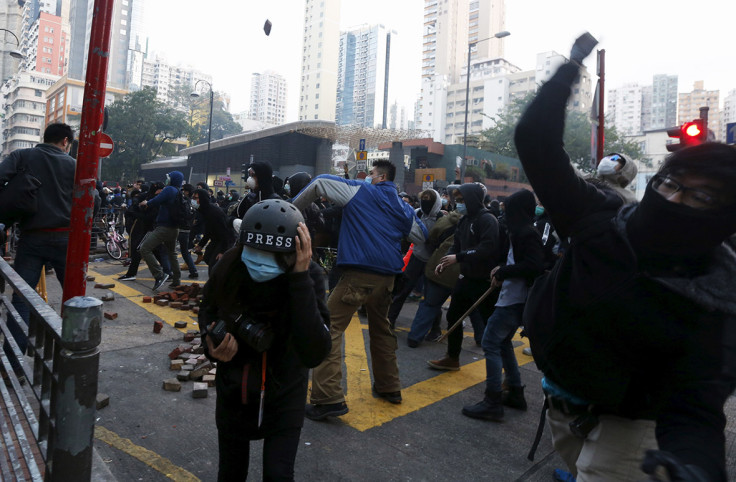 The temporary stalls were set up ahead of planned Lunar New Year celebrations in the city. During the clashes #fishballrevolution started to trend on social media in support of the food vendors. Police confirmed that warning shots were fired during the clashes. The government has also stated that it believes these riots were organised, although they have not confirmed who was involved.
The Mong Kok region has been the scene of a number of violent protests in the past, including during the Umbrella movement in 2014. Around 100,000 people took to the streets then to rally against the China-backed Hong Kong administration.