Visitors to a funeral home in Louisiana, US, were met with the gruesome sight of blood seeping from the ground and running down the street in scenes that resembled something from a horror movie.
The disturbing occurrence at the Greenoaks Funeral Home in Baton Rouge is the last thing anyone would want to see seeping from a facility that stores and prepares dead bodies awaiting burial as a mixture of blood and formaldehyde spilled out from a storage tank.
The solution is used in embalming bodies, which the funeral home stored behind its main building. However, according to local news outlet WBRZ, it suffered a valve malfunction and a leak lasting 20 minutes resulted in the blood running into the road.
There were fears the solution may have entered the city's sewer system where it would have contaminated local water supply however environmental specialists were quick to investigate and revealed as it occurred on private property there was no issue.
A member of staff from the funeral home was seen washing the red liquid away using a hose but the business will be facing a new mess to clean up after it was revealed the company did not have a permit with the Department of Environmental Services, according to reports.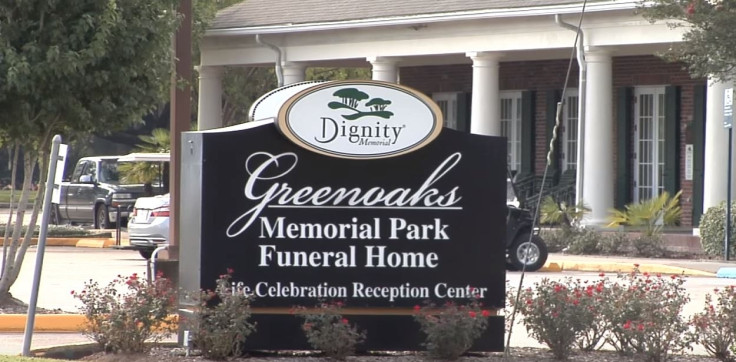 The funeral home, which is now under new management is called the Dignity Memorial and has reportedly apologised for the incident and any inconvenience caused.