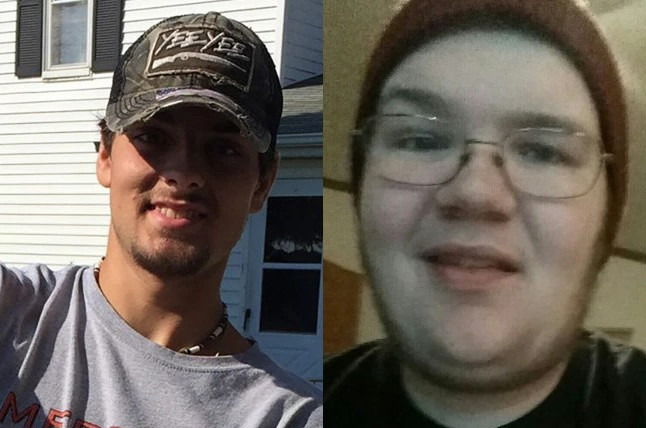 A man hosting his 21st birthday committed suicide moments after he accidentally shot dead his best friend, police have said.
Zachary Woodcock turned the gun on himself after he accidentally killed Richard Cody Skillman during his birthday party his home in Merrill, Michigan.
Woodcock had invited friends to the Bavarian Haus Apartments, where he lived, when the incident occurred at around 10pm on Friday (19 January).
At some point Woodcock pulled out a gun which fired unintentionally, according to Saginaw County sheriff's deputies stated.
The bullet hit his 21-year-old friend in the chest before Woodcock went outside and turned the firearm on himself.
"Any time there is alcohol involved and guns, that is a bad mix and almost nothing good is ever going to come of it," Saginaw County Sheriff's Lt. Mike Gomez said reported, local channel WJRT.
Police say that revellers had been drinking alcohol before the tragedy before Woodcock went back to his bedroom and came back with a firearm.
"He went into his bedroom, came back out, had a handgun, the handgun went off and struck Mr. Skillman in the chest," Gomez said.
An unidentified woman who attended the party remembered the moment she heard the gun being fired.
"I heard the gun pop off," she told the ABC-affiliated WJRT. "I heard yelling and screaming and I came down to see if I could assist anybody."
Authorities said that Skillman died on the scene and while he laid motionless Woodcock left the apartment and shot himself minutes later.
"They heard a shot, walked out and there he was," Gomez said.
Police said that the two men were fond of guns and around 10 guns were removed from the apartment and Skillman's car, which was parked nearby.
A GoFundMe page has been set up to pay for the unforeseen medical and memorial costs of Woodcock's death.
The Samaritans provides a free support service for those who need to talk to someone in the UK and Republic of Ireland. Visit Samaritans.org or call 116 123 (UK) or 116 123 (ROI), 24 hours a day, 365 days a year. Visit this website to find a support phone number in your country.