If House Of Cards is all about Frank Underwood's succession to the presidency, then season 5 had the spotlight on Claire Underwood as she comes into her own and embraces her personal ambitions. However, the road to power is a thorny one and the Underwoods were ruthless in the pursuit of their dreams this season.
Major spoiler alert: Proceed at your own risk
The Netflix political drama that has earned a reputation for its spine-chilling plot twists was no different this season as it killed off another major character.
Actor Paul Sparks, who played Tom Yates, the trustworthy speech writer aka Claire's lover, was silenced forever during the final episodes.
While House Of Cards showrunners Melissa James Gibson and Frank Pugliese called Tom's murder a "difficult" decision, Sparks seemed to have no qualms about his character being poisoned by Robin Wright's Claire.
"I was OK with it," the Boardwalk Empire star told TV Line. "I'm a total slave to a good story. I'm down with a good death. At the same time... it's disappointing because [the cast and crew] are like family and you get used to being around them."
In the fourth season Sparks' character developed an intimate bond with Frank's wife and even courted the first lady to bed on several occasions. However, things took a dramatic turn when Claire found out about the explosive, personal revelations made by Tom in his manuscripts. Concerned by the impending threat, Claire ultimately took things into her own hand.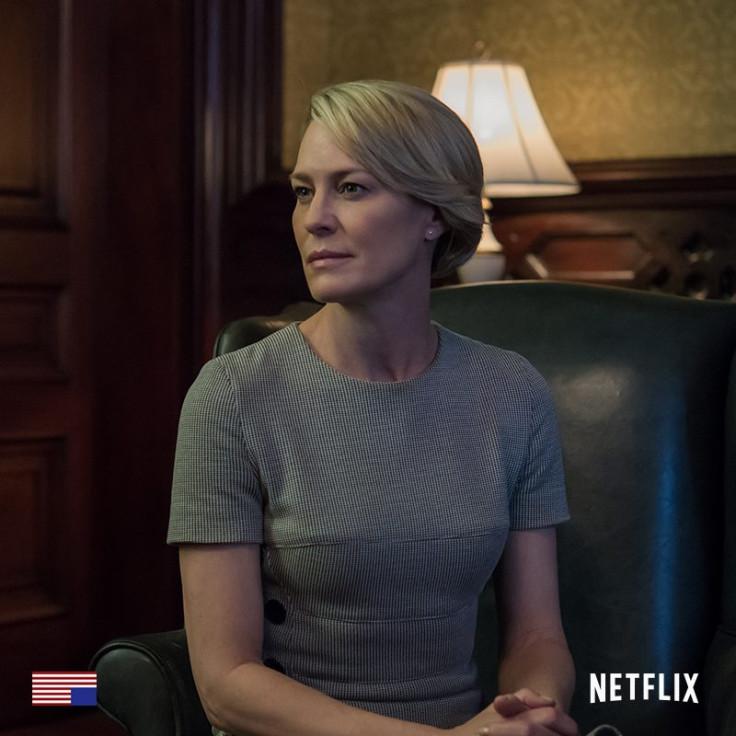 But, before putting Tom to rest forever, Sparks and Wright filmed a spectacular sex scene, which the 45-year-old actor believes won't happen again on House Of Cards. "No more [characters] can get poisoned and then have sex and then die," he quipped.
Opening up about the bedroom scenes with Wright, the actor told EW, "She's directed me in several sex scenes on the show, so we were comfortable with that."
"I won't ever forget lying in that scene on that floor, in that place, with that fire, and with those people around me. That I won't forget," Sparks added of his final scene in House Of Cards.