In today's ever-changing market, British businesses are facing increasingly complex challenges when it comes to attracting - and retaining - the talent they need to succeed. There's no doubt that the world of work is evolving at a rapid rate, and many of these changes are irreversible.
Not only is the UK's unemployment rate at a 42-year low, but candidate availability has been steadily falling over the last four years, and with new technologies continually emerging, disrupting industries across the globe - the battle for talent is real.
So as the challenges continue to arise, it's vital for businesses to keep on top of key industry trends, and evolve their recruitment strategies to align with the needs of top talent. Here are three key trends challenging traditional methods of recruitment:
AI and Automation
Perhaps the biggest change facing the world of work and recruitment is the impact of AI; a study by McKinsey suggested that nearly half of the activities in the top five European economies are susceptible to the impact of automation.
But these advancements don't necessarily have to be seen as a threat to the recruitment industry. According to our recent research at LinkedIn looking at global recruiting trends, 63% of professionals believe that, despite AI, a recruiter's instincts and expertise will still be necessary for building relationships and spotting high potential candidates.
And on top of this - more than two thirds (69%) of recruiters across Europe believe that AI will be beneficial, saving them crucial time when it comes to sourcing candidates.
Skills gaps
Another unavoidable challenge that businesses are facing is the growing skills gaps manifesting in different regions and industries across Europe. While some of these skills gaps, such as the demand for tech skills in London, are well-acknowledged, others are only just emerging.
There are a number of reasons causing the lack of expertise, but one of the main problems is an asymmetry of information. What we're seeing is that employees with the right skills don't know where the jobs are and how to find them; and recruiters with the relevant opportunities can't find the talent.
For recruiters, it's essential to keep a close eye on how EU professionals are moving across regions and industries, so they can identify how their skills supply will be affected in the future - and keep their talent strategies nimble.
The rise of independent work
Finally, independent work is booming, also across Europe. The growth is driven by a variety of factors, including the rise of the gig economy, the growth of online marketplaces such as Uber, AirBnB and Deliveroo, and younger generations seeking greater flexibility and autonomy.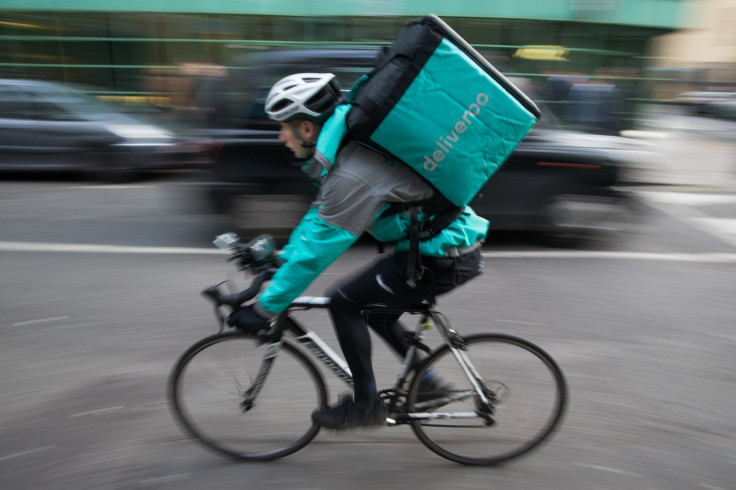 And we don't expect this trend to slow down, we actually expect the opposite. According to estimates, as many as 90 million people across the EU-15 are interested in independent work, a staggering number that represents more than a quarter (26%) of the entire European workforce.
To work alongside this development, businesses will increasingly need to consider a wider range of working relationships, and have a deeper understanding of what motivates the talent they need to hire, as well as adapting their strategies to make sure that they know how to attract this new workforce group, and how to incorporate them into their workforce planning.
Finding your competitive advantage
While these trends are causing seismic shifts across the world of work, there are ways for businesses and recruiters to thrive amongst the new realities. Ironically, one of the best ways to do this is by working hand-in-hand with AI.
By embracing analytical tools, recruitment team can pair their instincts with the insights of big data - enabling them to effectively identify where they can best focus their recruiting efforts. By doing this, recruiters will give themselves a competitive advantage - and deliver a uniquely human value to their organisations in sourcing the right talent to enable their businesses to stay ahead.
---
Jon Addison joined LinkedIn in 2016 as Head of Talent Solutions in the UK. In his role, Jon is responsible for the strategic direction of LinkedIn UK's Talent Solutions business and works with staffing and recruitment firms to help them find the talent they need to succeed. Before joining LinkedIn, Jon worked in consulting and sales roles in technology businesses such as Oracle and Capgemini.
---