When the public view compensation schemes for every day staff to senior level professionals, there is a face value, and incorrect, assumption that target linked bonuses are just quickly created by a small group of people who use fast and loose goals and massive pay structures to incentivise this.
However, the world of variable compensation – meaning everything from bonus packages that are calculated on a daily, quarterly, or annual basis in the form of cold hard cash, deferred shares or various other incentives – is a lot more complex than one may think.
Gathering at the CompCloud14 conference in San Francisco, California, which is run by software firm Xactly, are hundreds of some of the pay chiefs from the world's largest companies and each and every one of them have revealed how much work goes into making sure that employees are incentivised but are providing long term results for the company that are not reckless.
However, regardless of what industry each company is in, one of the overriding messages from delegates is how cloud computing and 'big data' is transforming the way we get paid.
So, What is Big Data?
The compensation world and the term 'big data' is not as esoteric as the ordinary consumer may think.
Compensation chiefs at companies don't just thrash out bonus schemes for CEOs and senior executives, it will be the schemes put in place for truck drivers, wedding planners and your everyday workers – right down to call centres.
If you work in a company and receive a bonus, it is likely that they have had to work on incentive schemes to hopefully boost your morale to reach lofty goals and of course compensate you fairly for that.
Big data is essentially a popular term used to describe the exponential growth and availability of data in today's world. In connection to the world of pay, big data can relate to the amount of sales transactions that a company does and how staff performance is in relation to this.
One of the world's largest companies, and one of Xactly's clients, told IBTimes UK on the sidelines of the conference that the corporation had recently implemented the software firm's system to not only streamline the way it crafts its incentive packages but also how it can monitor performance of its staff in a simple and quick way.
The thing is, this isn't a sales pitch in itself. This software is unique to the compensation world and has driven a lot of changes to how SMEs and mammoth global corporations set pay and bonuses.
Complex World of Compensation
Whether you work in a call centre or as a senior executive at a bank, being rewarded for the work you do, especially if you reach a target set by the company has to be enough to keep you incentivised to keep reaching higher but without encouraging myopic methods of selling – which has been largely to blame for the financial industry's woes over recent years.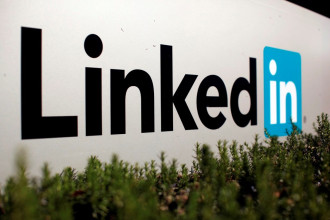 One of the pay chiefs from the professional social network Linkedin, another Xactly client, said that by using tech tools to marry up the reams of data it has, and especially those of its 1,300 sales people, it has been able to better manage the company overall because it has the ability to view everything from performance and quotas, to staff targets and bonuses linked to that.
"It has really helped to transform how we manage our staff and while we used to only use this to compensate traditional sales professionals, we are thinking of adopting it to other parts of operations," said Ely Lai, senior global sales commission manager at Linkedin.
Streamlining Admin and Costs
The world of business has evolved into a truly digital and global landscape but with it comes complexity to the chain.
The larger the corporation is, the greater the presence it is across the globe and of course the number of people on its payroll.
Language services giant Rossetta Stone told IBTimes UK that its complex network of agents, as it continues to expand, has meant that using technology to shape its performance management and compensation schemes has been vital in making sure it doesn't collapse under its burgeoning growth.
"Around half of our staff that receive target led bonuses are traditional sales staff but previous to implementing the software, we were relying on spreadsheets to manually monitor performance and cost bases, which was time intensive," said Doug David, director of sales operations at Rosetta Stone.
"However one of the greatest things about having the tech to cut through the big data is the transparency, ease and simplification of our metrics which in turn has helped us manage our business network."
David used the example that they have a marketing person based in the UK but her performance is measured on the bookings she makes in Brazil. Furthermore, the expenses are borne in Brazil but the direct cost has to roll under the UK arm.
Recruitment – Finding and Retaining Talent
One of the mantras that you hear from every company at this conference is that your firm is only as successful as the staff you have on your books.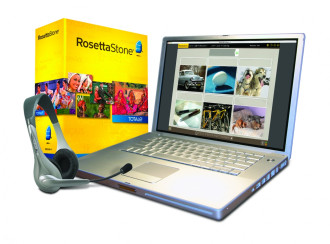 Furthermore, much of the talk has centred around how important it is to craft incentive schemes to find the 'best of the best' but also to retain them.
Salesforce was one of the earliest adopters of using tech tools to manage performance, targets and compensation plans
"What we are excited about is how it has evolved from us managing our business to using data as a way of a recruitment tool," said Meredith Schmidt, senior vice president of global revenue operations at Salesforce, which was has remained in Fortune's 100 Best Companies to Work For, for the sixth consecutive year.
"One of the most exciting developments is being able to remain competitive and keeping the best talent at the company by keeping them happy and invested in the firm."
The biggest 'gamechanger,' as Saleforce said, was the emergence of the new tech tool on the market, which was only launched on 20 May.
Xactly Insights is the first of its kind on the market as it is analyses 'big data' and find trends in the world of salary and bonuses that intend to help companies assess how they can build incentive schemes to create long term productivity and healthy profitability.
It is the only one that uses empirical data from the world's largest companies, cuts through over a billion sales transactions a month and thousands of compensation schemes. It means that companies can compare their packages and data to their rivals and remain competitive.
Previously, companies are only really able to compare compensation packages and incentive schemes by using self-reporting studies or surveys, not cold, hard data sets.
"You are only as good as the people you have working for you," said a pay chief at one of the world's largest microchip makers to IBTimes UK.
"And the tools to do that is by having the tech platforms and software in place to make sure you are consistently motivating your staff to achieve more and rewarding them for exceeding expectations."
Don't forget to check out IBTimes UK for more coverage on CompCloud14 from San Francisco, California.