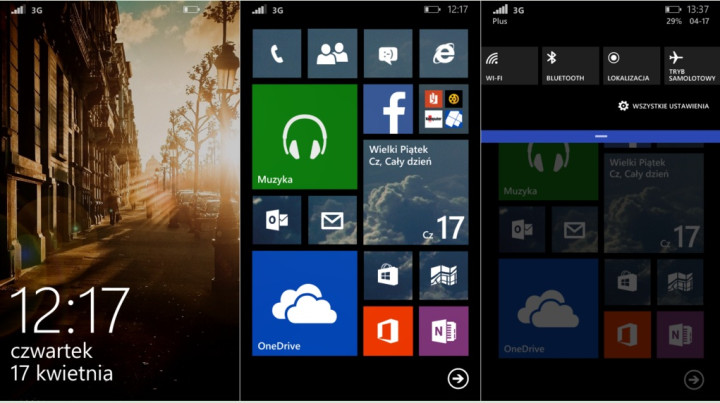 Microsoft has just started rolling out its newest Windows Phone (WP) update, Windows Phone 8.1 Update 1, to registered Windows developers via its developer program.
The Windows Phone 8.1 update 1 which is also known as GDR1 is the first major update for Windows Phone devices since the launch of the new OS earlier this year.
The new Windows Phone upgrade brings tons of new features to WP devices including support for Cortana in more countries such as the UK, China and Canada, key improvements to Internet Explorer 11, Live Folders support on the Start screen, new Store Live tile, enhanced messages management and more.
The public version of Windows Phone 8.1 Update 1 is expected to be released some time later this year, while registered users of Windows Developer Preview program can now download and install the update manually via Dev Center.
Those who are trying to install the developer preview update on their Windows Phone for the first time can follow our step by-step guide given below.
Key Points to Remember
The preview update comes with just the Microsoft portion of the update without any driver updates from your mobile operator or OEM. These OEM updates will only be available with the public version or official update for your phone.
Users should note that the new update is under testing and hence it may harbour unknown bugs related to mobile service and hardware.
Users cannot go back or restore earlier version of Windows Phone OS after updating the phone to a developer preview version of the same.
How to Download and Install Windows Phone 8.1 Update 1 Developer Preview
Step-1: Register as a developer by choosing the appropriate option depending upon what you would like to do.
Option 1: If you want to build apps with your own code, you must register as a Windows Phone Developer. This will allow you to build and publish apps for sale in Store, and it costs you a membership fee of $19 USD.
Option 2: Alternatively, if you want to build apps using App Studio, then you can register with App Studio. This will enable you to build apps faster via web-based app development tool. You can avail a free membership for this one.
Option 3: Finally, there is a hidden option to build apps for yourself by unlocking your phone. Just go to Settings > About Phone and use the "dev unlock" option on your phone. This will allow you to build apps for yourself without actually needing to register anywhere.
Step-2: Once you have chosen the desired option for building Windows Phone apps, you will be prompted to review the Terms and Conditions for Windows Phone Preview for Developers.
Step-3: After you accept the Terms and Conditions, you may wish to contact your mobile operator to understand the warranty implications for installing the Developer Preview version of Windows Phone software.
Step-4: Download the app 'Windows Phone Preview for Developers', which facilitates quick and easy access to all available WP updates. The app will configure your phone to grab the preview update directly from Microsoft servers and enable you to easily install the latest build on your phone.
For further assistance on technical issues concerning eligibility, registration and SDK installation, you should contact or post your queries on the Developer Support forum and you are likely to find answers from fellow developers and industry experts.
On the contrary, consumer-related queries about software issues on the phone can be escalated via the Consumer Support forum.
Meanwhile, those who are already running a previous developer preview version of Windows Phone 8.1 software, can get the new update by going to Settings > About Phone > Update and then tap on Check for Updates.