Even as the iOS 8.2 has drawn severe flak for its numerous bugs and issues, a discerning Redditor, lil_breesy, has shared an useful tip to improve battery life with iOS 8.2 running on your device.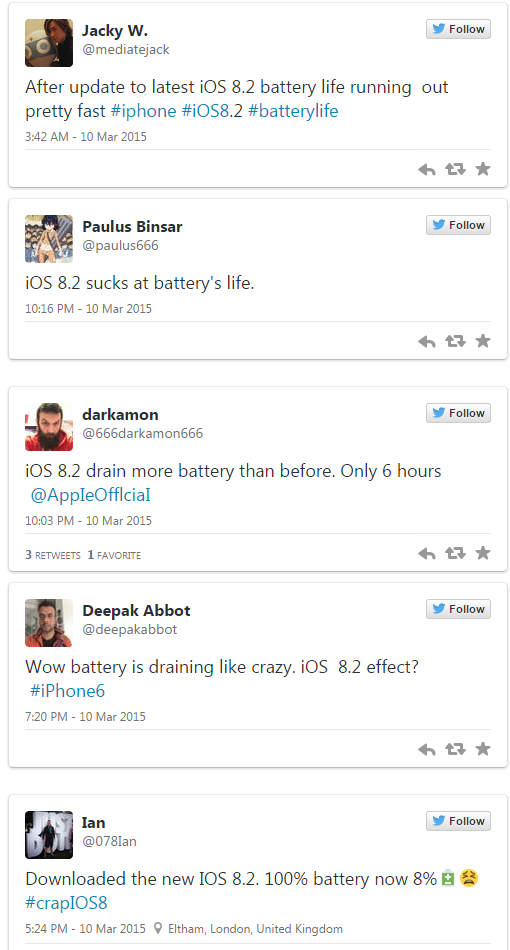 The iOS 8.2 brings added support for Apple Watch with a bunch of new health and fitness apps built into it, which reportedly drain the phone's battery life faster than usual.
If you are not an avid fan of the fitness tracking app, then it is recommended that you turn off this feature immediately to extend the battery life of your iPhone or iPad.
If you are an affected user, you can turn off the fitness tracking feature, using the steps outlined below.
Steps to fix iOS 8.2 battery life issues
Step 1: Open the Settings app on your iPhone.
Step 2: Scroll down to Privacy section and select it.
Step 3: Now browse and select Motion & Fitness option.
Step 4: Then choose the Fitness Tracking option and simply turn it off to disable your device from accessing it.
[Source: Reddit]