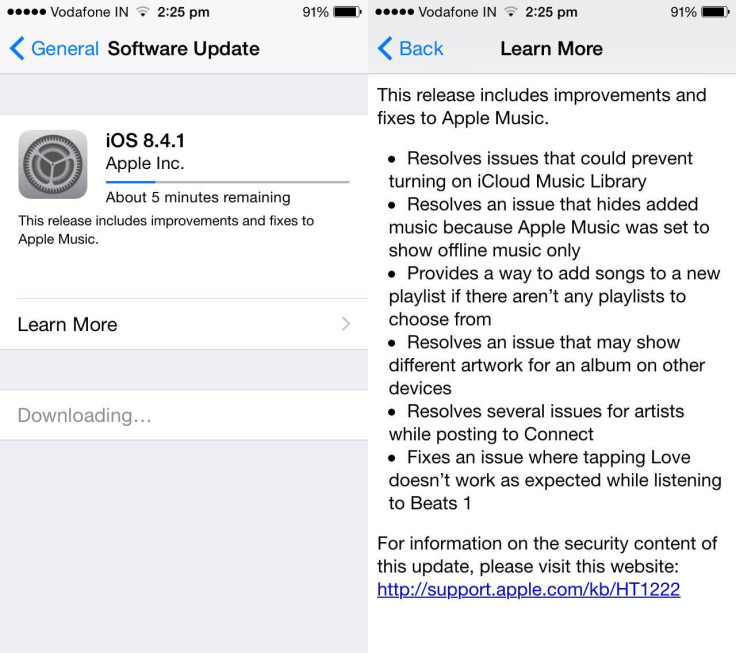 If your Wi-Fi connection is cranky after performing the iOS 8.4.1 software update, you are not the only facing the issue. On Apple support communities many have expressed similar concern. Following is a bunch of possible resolutions, which are worth trying.
Perform hard reset: Press and hold the sleep/wake button and home button together for about 10 seconds. You will see the device will turn off and then turn on automatically. Release the buttons when the Apple logo appears on your screen.
Restart router: You might as well consider restarting the router or, modem which is quite helpful. Wait for about 20-30 seconds and turn them on again.
Disable location services for Wi-Fi networking: The location services for Wi-Fi networking are usually turned on by default. Go to Privacy>> Location services>> System services and turn off theWi-Fi netwrking.The reboot the phone.
Use Google DNS servers: A bad DNS server could also lead to Wi-Fi problems. Hence, dump your ISP's server and use Google's version. The Google DNS servers can be found at 8.8.8.8 and 8.8.4.4, with both available for free.
Reset network settings: Also, as a fix you can try resetting your network settings. Navigate to Settings>> General>> Reset>> Reset Network Settings.
Perform a restore for iOS 8.4.1: If nothing works, wipe your iOS device by restoring it to iOS 8.4.1 from iTunes. But before doing so, create a backup of all data of your handset via iTunes or, iCloud.
Source: RedmondPie