How to jailbreak iOS 9-9.0.2 untethered using Pangu 1.1.0 for Mac on iPhone, iPad and iPod Touch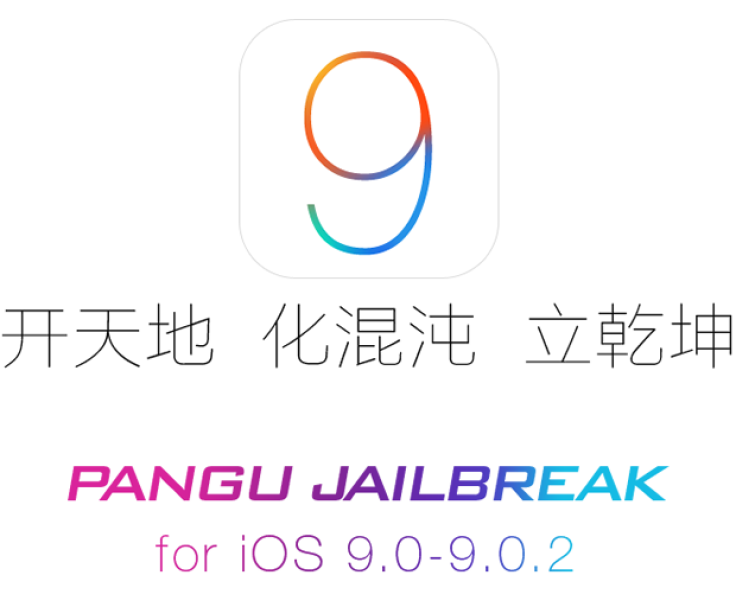 The Pangu jailbreak developer team has finally unleashed its Mac version of untethered jailbreak for iOS 9 with Pangu 1.1.0. Avid jailbreakers who do not have access to Windows computers can now feel relieved, as they no longer have to use third-party tools like Parallels Desktop and Windows Virtual Machine to jailbreak iOS 9 on Mac OS X.
The Pangu for Mac tool (v1.1.0) is compatible with all iOS 9 versions including iOS 9, iOS 9.0.1 and iOS 9.0.2. However, iOS 9.1 is the only exception which cannot be jailbroken as Apple has patched up all known exploits used in Pangu with the new iOS update.
IBTimes UK will not be held responsible for any damage to device during or after the jailbreak process. Users are advised to proceed at their own risk.
Key points to remember
iOS 9.1 users can still downgrade their device to iOS 9.0.2, before jailbreaking the same using Pangu for Mac (v1.1.0) tool.
Pangu for Mac is supported on the following iOS devices:
iPhone 6s, iPhone 6s Plus, iPhone 6, iPhone 6 Plus, iPhone 5s, iPhone 5c, iPhone 5, iPhone 4S
iPad Air 2, iPad Air, iPad 4, iPad 3, iPad 2
iPad mini 4, iPad mini 3, iPad mini 2, iPad mini
iPod touch 6G, iPod touch 5G
3. Pangu 9 is a free untethered jailbreak tool for all iOS 9 compatible devices and it works on any Mac running OS X or Windows PC.
4. Back up your important data and settings via iCloud or iTunes' backup and restore feature.
5. Disable any installed anti-virus, anti-spyware and firewall programs on your computer that could block Pangu from connecting to the internet.
Downloads Required
Pangu 1.1.0 jailbreak for Mac
How to jailbreak iOS 9 with Pangu for Mac OS X on iPhone, iPad and iPod Touch
Step 1: Download Pangu 1.1.0 jailbreak for Mac from the download link provided.
Step 2: Connect your iPhone, iPad or iPod touch to your Mac or PC with the original USB cable.
Step 3: Back up important data and settings via iTunes. Once the backup is complete, just close iTunes and exit Xcode app.
Step 4: Disable Passcode by navigating to Settings > Touch ID & Passcode and then turn off Find my iPhone from Settings > iCloud > Find my iPhone. Finally, try enabling Airplane mode to fix most of the connection errors on the phone.
Step 5: Launch Pangu Jailbreak you downloaded earlier in step 1. If an error message saying: "Pangu9 can't be opened because it is from an unidentified developer", appears on the screen, then just right click on the Pangu9 icon, and select Open in the menu options. Finally, click on Open button.
Step 6: Wait until Pangu recognises your device and then click on the blue Startbutton.
Step 6: Hit Already Backup button to continue with the jailbreak process.
Step 7: Once the jailbreak progress bar reaches 55%, your device will automatically reboot.
Step 8: When the progress reaches 65%, you will see a prompt to unlock your device and enable AirPlane mode again.
Step 9: Once the status bar reaches 75%, Pangu will prompt you to unlock your device and run the Pangu app again. Open the Pangu app from the Home screen or if the app is missing then try searching your device for "Pangu". Wait until the device is successfully jailbroken and you now uninstall WWDC and Pangu apps one by one.
Step 10: In the next onscreen prompt, you need to click the Accept button on your iOS device in order to grant access to the Photos app. Then select Allow on the ensuing popup message-box to allow Pangu to access your Photos.
Step 11: Let the jailbreak progress complete and then your iPhone, iPad or iPod touch will reboot automatically.
Step 12: After the device is rebooted, the Pangu tool will tell you that your device is "Already Jailbroken". At this moment, the Cydia icon should appear on the last page of home screen on your device. Remember to disable AirPlane mode before launching Cydia. Cydia will take some time while preparing file system when it is launched for the first use. Then it will exit the setup preparation and respring your device.
Troubleshooting jailbreak issues
In case you are unable to access or connect to iTunes store after jailbreaking iOS 9-9.0.2, then just reboot the device while disabling Mobile Substrate (hold volume up button while rebooting).
[Source: iPhone Hacks]
© Copyright IBTimes 2023. All rights reserved.