Meghan Markle is set to bring in serious cash for the UK economy in years to come if she marries Prince Harry and becomes a member of the British royal family, it has been predicted.
According to predictions made by UK experts Brand Finance, the "uplift" for clothing and homeware brands will run into hundreds of millions each year as part of the "Meghan effect", rivalling even that of Kate Middleton.
Whatever Catherine, Duchess of Cambridge wears in public – from Alexander McQueen to Reiss – causes clothing inquiries to surge and websites to sell out, if they don't crash beforehand. In 2015 alone, the "Kate effect" provided £152m (€171m) for the British economy.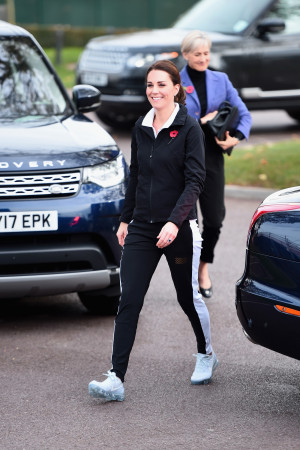 Brand Finance CEO David Haigh believes that Markle will have a similar effect on sales, telling news.com.au: "Although it is difficult to speculate about numbers, it can be expected that Ms Markle will join the Duchess of Cambridge as a great ambassador of the Monarchy, especially in her native United States and in Canada where she has recently lived."
Royal influence contributed an additional £200m to the UK economy in 2017, which is largely due to unofficial endorsements including clothing and products used by the family.
Brand Finance concluded in 2015 that the "Kate effect" raked in £152m in 2015, along with £101m for Princess Charlotte and £76m for Prince George.
The figure has dropped for 2017 "as the royal couple has recently made an increased effort to shield their children's privacy and deliberately dresses them in plain, retro clothes by Spanish boutique brands, often using similar-looking outfits on different occasions to minimise the attention of the media", according to the report.
The monarchy is thought to have added a staggering £1.76bn to the UK economy in 2017 through intangible assets and visits to parts of the Crown Estate, including Buckingham Palace and Windsor Castle.
The report comes as rumours are rife about Markle preparing for a permanent move to London this month, whereby she will bring her dogs Bogart and Guy to live with Prince Harry in Kensington Palace.
A source told The Sun: "She is very close to those two dogs. She lets them sleep on her bed and they eat only the highest quality organic food.
"She bought them Union Jack dog jumpers to keep them warm when they were puppies."
The 36-year-old Suits star is also thought to be planning a career change as a global charity campaigner shortly after arriving in the UK.