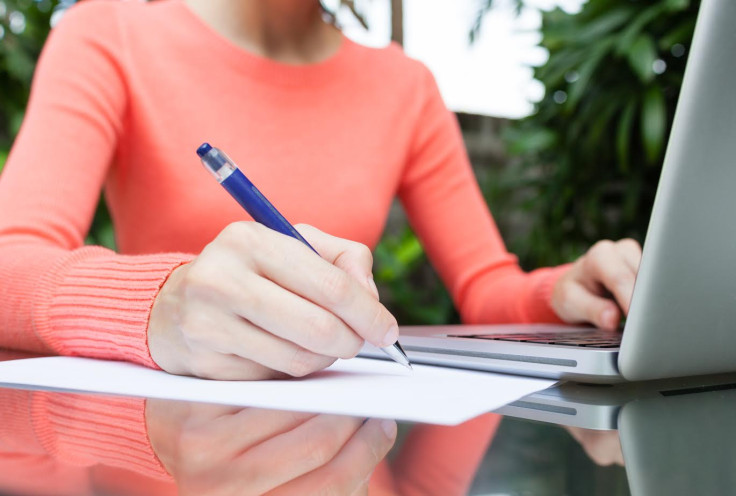 The recent news of the colourful goodbye letter from a disgruntled member of PwC's graduate programme raised a lot of the usual questions about millennials and their expectations when it comes to the world of work. Among the claims of the now-famous missive was that the work involved in the role wasn't as expected. Whether the claims are justified or not, this points to something that we all ask ourselves when considering employers promoting themselves as the best place to work: are they as good as they seem, and is it right for me?
Competition for the best talent is increasingly fierce in a range of industries. As a result, more and more companies are investing in their 'employer brand', or the brand they want to present to potential new hires. It pays then to do your homework and know how to spot the companies that truly are great places to work, and those that are simply paying lip service to the idea of offering a fulfilling experience.
Here are five things I'd recommend to professionals seeking out the right employer:
Tap into your network
The rise in social media has created a lot of channels through which companies can promote the benefits of working for their organisation. At the same time, it's made it easier than ever to find someone doing a similar role to the one you're interested in and get the facts first-hand. Tap into your network of contacts and, if you're not already connected to an employee, you'll be able to see how you might be for up to three degrees of separation.
This is one of the reasons it pays to have a well-developed and up-to-date LinkedIn network of people you know and trust. Happy employees should be quick to talk your ear off about why they love working for the company. On the other hand, silence could speak volumes. It's a great opportunity to ask them about the things that are important to you – whether it's work-life balance, benefits or the company culture.
Companies have long known that smart people know smart people. More and more are going out of their way to make it easier for friends of existing employees to get to know the business, especially for hard-to-fill roles. Fast food delivery service Just Eat organises beer and pizza evenings for its software engineers, encouraging them to bring along friends in the industry.
Consider your interaction with a company
If the company you're interested in is one that offers products and services you buy regularly, ask yourself how the interactions with the brand reflect what they say on their website or LinkedIn company page. It's hard to fake being happy, and if the employees you come into contact with – either in person or via customer service, social media and so on – aren't loving their jobs, this could be an indication that all is not as it seems. Virgin Media has taken this to the opposite extreme, vowing to turn great candidate experiences into a revenue stream by converting every potential candidate they come into contact with into a customer.
Keep your ear to the ground
There are plenty of online forums and sites where you can find discussions around specific industries, like LinkedIn's Groups. Posting questions about a specific company might be a giveaway to your boss that you're eyeing up alternatives, but there's no harm in keeping an eye on what's being said among people in the industry or employees that work at the company you're interested in. You might pick up some valuable insight into companies you hadn't yet considered.
Does it look too good to be true?
More and more companies are opting to take a frank approach to sharing both the good and challenging aspects of working for them. Netflix is one example of a company that openly states the high level of performance that it seeks from all employees, and that it will be swift in letting 'adequate' performers go.
We advise employers posting jobs on LinkedIn to be open about things like long hours or travel that's required as part of the role, and emphasise benefits such as flexible working that will help employees balance their work and personal lives. If a company's employer brand is all roses and sunshine, don't be afraid to dig deeper.
Trust your gut
It's important to remember that people could have lots of reasons for being critical of an employer. The Internet has pulled down the walls that once made it tricky to see into the world within companies. With this increased access to information, there are lots of new insights available to people weighing up different potential employers. At the end of the day, it will come down to your gut instinct and what feels right to you.
---
Anne Dobey is responsible for advising companies on employer branding at LinkedIn UK
---