How to root Xperia Z3 and Z3 Compact with locked bootloaders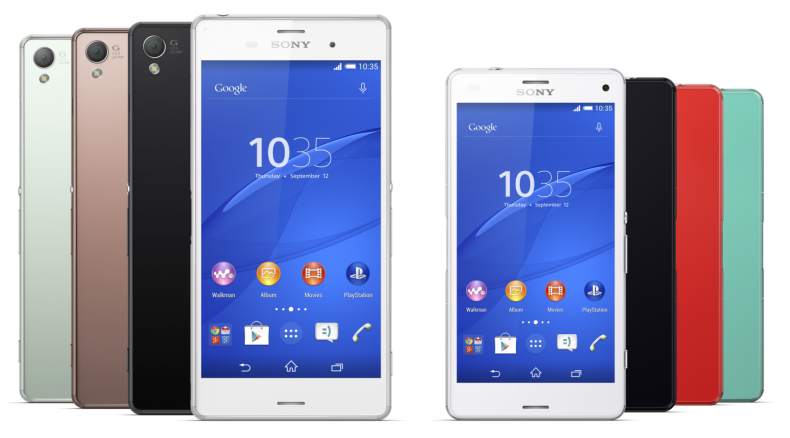 The international variants of Xperia Z3 and Z3 Compact come with unlockable bootloaders out-of-the-box while the carrier based Z3 devices (T-mobile and other US variants) are restricted by the OEM security lock, which paves the way for yet another rooting tool from XDA that enables users to bypass the locking mechanism.
Though rooting an Android device sounds appealing for many, users are advised to proceed with caution as this involves a complicated and time-consuming process, according to Android Police.
To begin with, you need a Windows tool to create a pre-rooted version of the phone's firmware and then flash a model-specific recovery image, before applying the root exploit on the device.
The mod is a contribution of reputed Swiss developer and modder, zxx0O0, who has urged users to revert back to an earlier firmware version 23.0.1.A.5.77 as the phone's latest firmware is reportedly incompatible with the rooting process.
The same method could be employed on Z3 Compact devices, although you may hardly find any locked bootloaders with this model.
Meanwhile, Xperia Z3 owners should note that it is a viable option to hold rooting until Sony rolls out the latest stock Lollipop update, as the process of updating after a root modification could be near to impossible on phones with locked bootloaders.
Steps to root Xperia Z3 and Z3 Compact with locked bootloaders via giefroot
Method 1
Download the giefroot tool (latest version) and extract it
Power on your device and plug it to your computer via USB cable
Put your device in air plane mode
Run install.bat and follow the onscreen instructions
That's it. You should now be rooted and if you get an error "Device not rooted", try running the tool for a second time.
Once you have rooted, perform the device backup via TA partition/DRM keys as follows:
Download the latest version of Backup TA.
Extract the ZIP file to a folder location of your choosing.
Navigate to the folder location of Backup TA.
Make sure no other script or application which is using ADB is running.
Make sure the device is booted in normal mode (the way you normally use it).
Run Backup-TA.bat
Read the last paragraph of the license before continuing.
Read the information and follow the instructions given by the tool.
Install dualrecovery by NUT
Download Z??-lockeddualrecovery2.X.XXX-BETA.installer.zip from http://nut.xperia-files.com/, run install.bat and select Option #1
What to do Next
1. Create a pre-rooted firmware from latest .77 fw ftf with the PRFCreator tool, including latest SuperSU and Dual Recovery flashable zips.
2. Put pre-rooted firmware flashable zip at internal memory (/sdcard0)
4. Open NDR Utils app and reboot into TWRP recovery
5. Flash pre-rooted firmware and then... POWER OFF device (DO NOT REBOOT)
6. Open FlashTool and flash latest .77 fw - EXCLUDING SYSTEM
That's it. You have now successfully rooted the device on latest .77w locked bootloader for Xperia Z3 and Z3 Compact.
[Source: XDA]