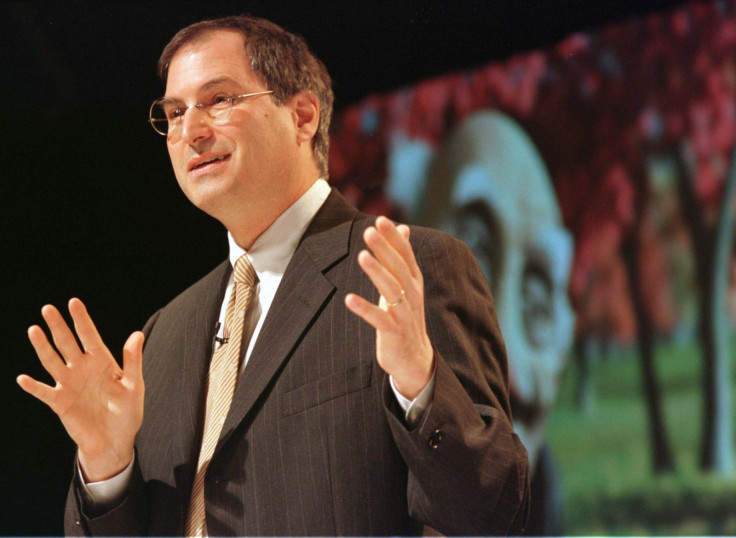 Steve Jobs' trademark product announcements, where the late Apple co-founder would convince a captivated audience to fall in love with whatever he revealed, are the stuff of technology legend - but they were not always followed by runaway success.
The NeXT computer, announced by Jobs on 22 October 1988, three years after he was ousted from Apple, was meant to be the next big thing in workstation computing. But despite becoming the computer of choice for World Wide Web creator Tim Berners-Lee, it was mostly deemed a failure.
Buy 'Becoming Steve Jobs: The evolution of a reckless upstart into a visionary leader' on Amazon.
Extracts from the new book Becoming Steve Jobs, written by Brent Schlender and Rick Tetzeli, tells a story of Jobs demonstrating a product so unreliable and under-developed, it barely worked during the two-and-a-half hour event. But that didn't stop the audience from gasping at its circuit board.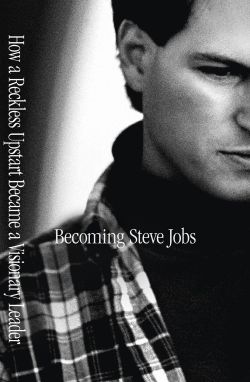 Not ready for prime time
"Introducing the NeXT computer called for more sleight of hand than ever. The operating system, which was at least a year away from being released, was buggy. The optical storage drive ran too sluggishly for a demo.
"There were no apps written by outside software developers. With the possible exception of the iPhone nearly 20 years later, Steve would never unveil a product that was less ready for prime time.
"But he couldn't wait any longer. Steve needed the event to be a success. The halo of being 'Steve Jobs's next great company' was wearing off; even potential like Steve's comes with an expiration date."
In front of 3,000 guests "dressed as if they had arrived for a night at the symphony," Jobs, uncharacteristically clean-shaven and wearing a suit and tie, began with: "It's great to be back."
The extract, published in The Times, goes on: "He had spent months polishing his remarks, which were given as more of a business school lecture than a sales spiel.
"Steve laid out the new taxonomy of the computer industry - a version of that taxonomy that made his new machine seem like a natural next grand step, of course. He did so using presentation slides that had been meticulously put together by hand, because no computer application yet existed to automate the process."
He kept muttering 'Great green! Great green!'
Although painting a markedly different picture of Jobs to that of Walter Isaacson's 2011 biography, Steve Jobs, the new book still features clues of Jobs' fiendish attention to detail and desire for everything he did to be perfect.
"Work on the slides had gone on and on; after days of trying to find the exact shade of green for one slide, Steve finally found a tone he liked and kept muttering, 'Great green! Great green!' The phrase become a mantra for the beleaguered marketing team."
Jobs' ability to "create something akin to lust in his audience" is also touched on in the extract, as Schlender and Tetzeli recall: "He had absolute self-confidence that he could sell people a sense of discovery in the form of technological products they previously didn't even know they wanted, a confidence that was usually justified. When he held up the NeXT computer's innards and described it as 'the most beautiful printed circuit board I've ever seen in my life,' the audience gasped and then broke into applause, despite the fact that at any distance over a few feet every circuit board looks pretty much the same."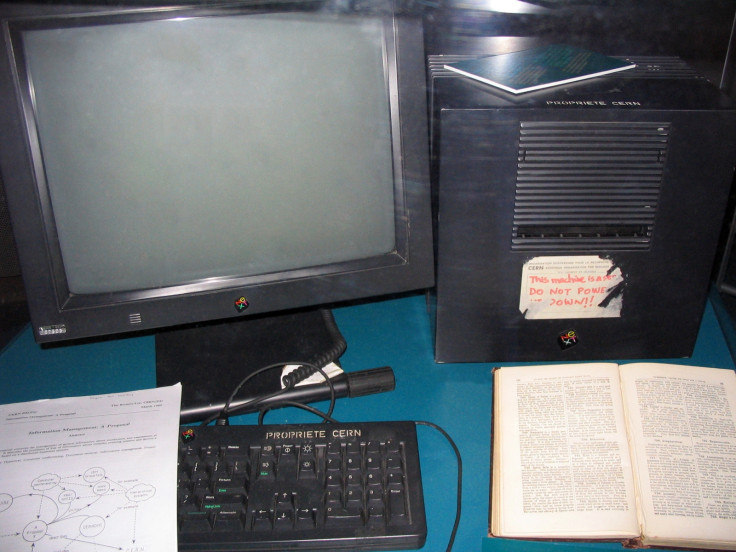 Following the leader
The book adds: "The audience even clapped when he described the Cube's ten-foot power cord. On this day, the crowd would follow wherever Steve would lead." Even when Jobs outlined the NeXT's price - over $10,000 (£6,700, €9,200) when bought with a printer and additional hard drive, $7,000 more than planned - the audience continued to lap it up.
But, despite becoming the computer of choice for Sir Tim Berners-Lee, creator of the World Wide Web, the NeXT was not a success; it was discontinued just two years later, then it would be another seven before Jobs returned to Apple.
"Reactions to the premiere were as over-the-top as the event itself. The truth that all of us missed was that this was a machine that had virtually no chance to succeed in the marketplace. Steve's mismanagement meant that the NeXT computer was only somewhat less expensive than most workstations, with just a few marginal improvements that didn't offset its many shortcomings. The game was already over, but few of us knew it."
---
Becoming Steve Jobs goes on sale on 24 March as a hardback and eBook via Amazon.