Apple criticises media over sick Steve Jobs testimony with little value: 'You want to see a dead man'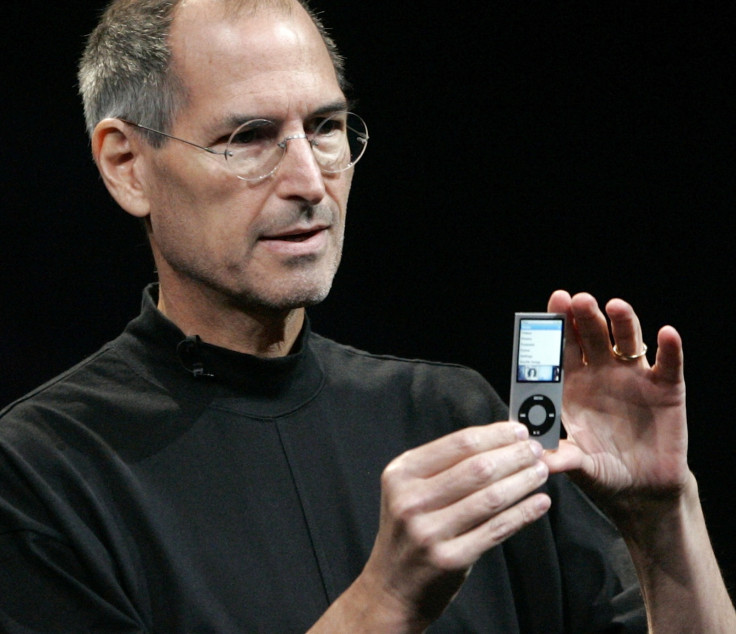 Apple lawyers have accused media outlets of wanting to see "a dead man" as they fight against requests to broadcast a 27-minute testimony from Steve Jobs recorded just months before his death in 2011.
A motion filed by The Associated Press, Bloomberg, and CNN asks for the video, shown to the jury as part of the ongoing iPod and iTunes antitrust trial, to be made public. But lawyers for the iPhone maker argue there is little value in seeing the Apple co-founder and then-CEO again, and in such a frail state.
Apple's lawyer, Jonathan Sherman, said: "The marginal value of seeing him again, in his black turtleneck this time very sick - is small. What they want is a dead man, and they want to show him to the rest of the world, because it's a judicial record."
Jobs' last public appearance was before the Cupertino City Council on 6 July 2011, where he pitched designs for Apple's new campus, which is currently under construction. The video deposition was recorded on 12 April, and he died from pancreatic cancer on 5 October, 2011.
District court judge Yvonne Gonzalez Rogers also voiced strong concerns about making the video public, as this would break the court's basic rule of not allowing proceedings to be recorded on video. "The request you're asking for frankly is diametrically opposed from the rule that says I cannot allow the recording of these proceedings."
Rogers said she needed more time to go over the request, and invited additional arguments from the legal teams of both Apple and the media companies, as long as they were filed before the end of this week.
Steve Jobs Transcript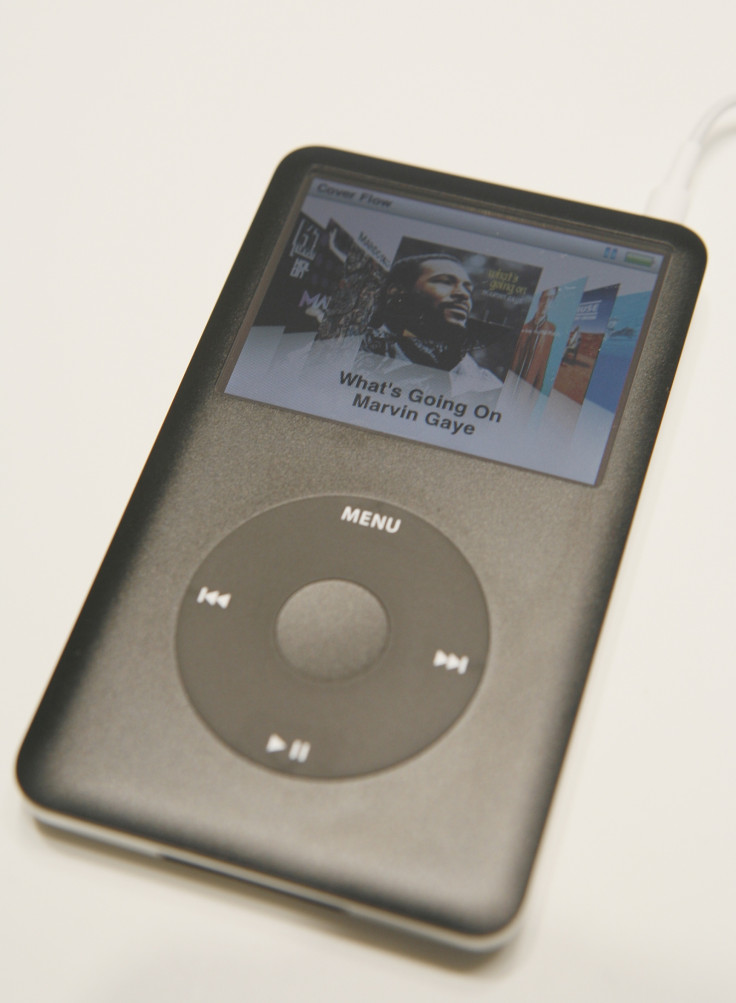 The upgraded Apple iPod Classic is seen during it unveiling in San Francisco, California September 5, 2007.
REUTERS/Robert Galbraith
A transcript of the testimony has already been made public and can be read here.
It documents a two-hour conversation between Jobs and a legal team representing eight million iPod owners who make up the class-action lawsuit accusing Apple of treating them unfairly.
Apple is said to have deliberately cornered the MP3 player and digital music market by not allowing music from iTunes to be played on any device other than an iPod, and for prohibiting any music not from iTunes to be played on any device other than an iPod.
The lawsuit covers a number of iPods sold by Apple between September 2006 and March 2009, and if found guilty Apple may be ordered to pay as much as $350m (£223m, €282m), a sum which will be automatically tripled under federal law if the company is found to have violated antitrust law.
But if the media companies get their way and the video recording can be published, it is unlikely to reveal anything startling about Jobs or Apple.
The 65-page transcription catalogues a conversation where Jobs gives very little away, claims to not recall much of what he is asked about, and shows none of the fiery personality he was known for during the more active years of his career.
"I don't remember"
The deposition revealed Jobs' surprise that rival music service RealNetworks still existed, followed by numerous statements of "I don't know," and "I don't remember."
At one point Jobs admits: "I mean I - I just don't have much of a memory of that whole time frame."
Jobs provided more details about Apple's relationship with record labels, who were happy for their music to be sold on iTunes. Apple had a strict approach to DRM (digital rights management), preventing the music from being pirated and distributed freely.
Jobs said: "We had pretty much black-and-white contracts with the labels that if people violated the digital rights management system on iTunes or on the iPod and they allowed music to be taken off of the iPod, as an example, and put on somebody else's computer, that that would be in clear violation of the licenses that we had with the labels, and they could cease giving us music at any time because of that... I remember we were very concerned about that."
The Apple co-founder went on to say that if the DRM system was hacked, his company would "get nasty emails from the labels threatening us to - you know, that they were going to yank the license."
© Copyright IBTimes 2023. All rights reserved.