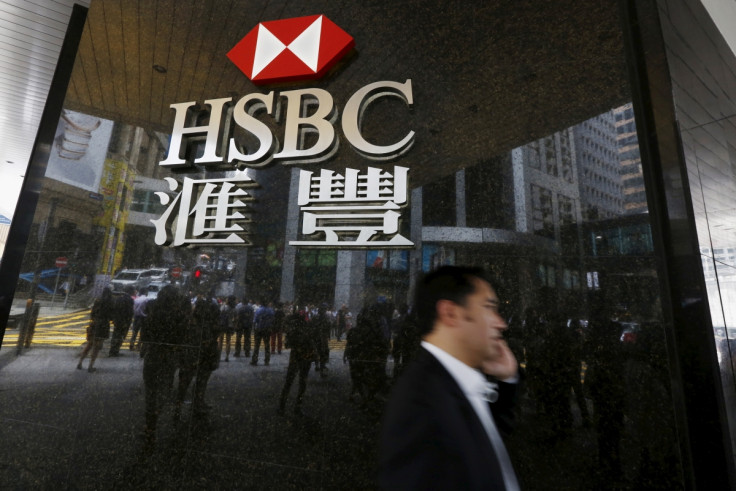 The number of HSBC employees turning millionaires has increased. According to disclosures made on 22 February, 453 of its staff were paid €1m (£782,000, $1.1m) or more in 2015, as against 320 in the previous year.
These disclosures came as the London-headquartered bank reported a 1% increase in 2015 profits. It also reported a pay cut for Stuart Gulliver, its chief executive, by £300,000 to £7.3m.
The announcement on payouts received a lot of criticism from Robin Hood Tax campaigners, a group of civil society NGOs who have constantly lobbied for a fairer taxation in the financial sector. "It may have been a bumpy year for HSBC, but that hasn't stopped the flow of bumper payouts. Many more millionaires made and £7.3m for the chief executive is hardly the picture of a reformed financial sector" they said.
"The banking sector is still completely out of sync with the rest of the economy. It's in everyone's interest that the UK has a more level playing field. The chancellor should take note", the campaigners added.
The disclosure also included the pay of HSBC's non-executive directors, a majority of whom received more than £100,000. Among these directors, Rona Fairhead, chair at HSBC's audit committee during the tax scandal in its Swiss arm received the highest pay of £524,000. Apart from Fairhead, Jonathan Symonds, chairperson at the bank's European arm, who is also the former finance director of Novartis, received more than half a million pounds.
Phillip Ameen, chair at the HSBC's audit committee, who is also a member of the risk committee of the bank's US arm, received £416,000.
Sandy Flockhart, a former director of HSBC, who has not been with the bank since April 2012, received £155,503 to make up for a double taxation he had earlier been subject to in Hong Kong and the UK.
These disclosures come at a time when HSBC is preparing to ask shareholders to vote in favour of a policy that would allow its top management to have a closer link to shareholder returns in the bonuses paid out. This would be applicable through the entire three-year incentive plan of its top management.
Under the new policy, the payout to the HSBC chief executive is expected to be slashed. While Gulliver's potential annual compensation package will be cut from £13m to £9.9m, the minimum pay he will receive is expected to be £3.3m, down from the earlier £3.5m. The cuts are in response to investor concerns.
HSBC said that new UK rules, which require bonuses to be deferred over seven years, instead of the three-year rule that was applicable in the EU, US and Asia-Pacific, was "making it challenging for UK banks to attract talent with transferable skills or from other industries." The bank suggested, "We believe more regulator coordination is required to ensure there are more globally consistent remuneration standards and a level playing field" according to The Guardian.