HTC has announced its latest flagship smartphone, simply called the 10. This handset replaces the year-old M9 and claims to offer the best sound quality – and selfies – of any smartphone to date.
Going on sale in May, the HTC 10 has a 5.2in screen with a Quad HD resolution of 2560 x 1440, and the same Snapdragon 820 processor as the Samsung Galaxy S7. But what HTC hopes will set the 10 apart from its rivals is its sound quality.
The 10 has a new sound system called 'Boomsound Hi-Fi Edition', which boasts two speakers – a tweeter by the earpiece and a bass driver in the bottom edge – each driven by their own amplifier. HTC says the 10 is 'High Resolution Audio Certified' and that all music played by the phone is upscaled before it reaches the user's ears.
A pair of high-quality earphones and two microphones, for recording better audio than any other smartphone, complete the HTC 10's aural clout. The audio recorded alongside 4K video has twice the volume and double the frequency range of other smartphones, HTC says. Sold separately, HTC offers noise-cancelling earphones, powered by the phone's USB Type-C port.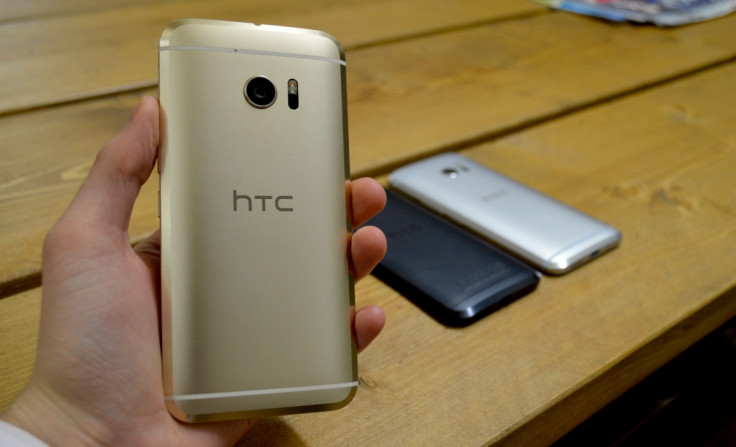 The second selling point of the HTC 10 is its front-facing camera. It has a five megapixel sensor – the same as the Galaxy S7 – but, in a first for any smartphone, the 10's front camera features optical image stabilisation (OIS).
Found on the rear cameras of several high-end phones (including the HTC 10's own 12-megapixel shooter), OIS helps to keep the camera stable, letting the shutter stay open for longer, capturing more light. This helps to produce higher quality images in low light, and smoother video. HTC says the 10 offers a "world-class imaging experience" and uses infrared to focus in 0.6 seconds. Both cameras have an f/1.8 aperture.
A third key feature of the HTC 10 is its software. The phone runs a very simple version of Google's Android 6.0 Marshmallow with very little customisation. This isn't a true Nexus phone – one that runs pure Android – but it is HTC's closest attempt yet. The 10 solves a common Android criticism, in that it removes all the duplicates that crop up when Samsung, Sony, LG and others install their own versions of apps already produced by Google.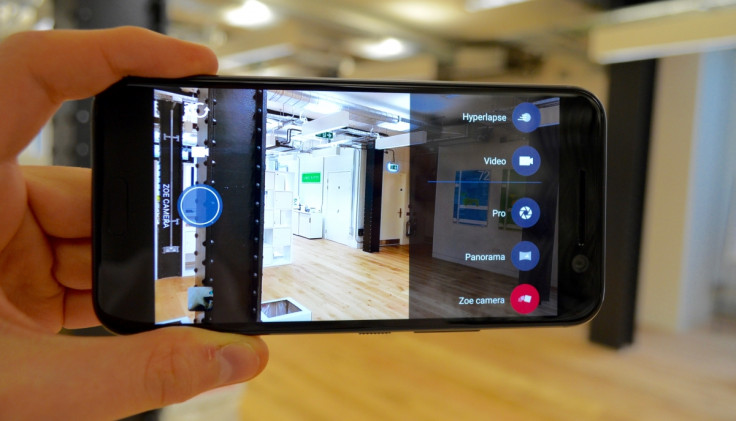 Another key difference between the 10 and other Androids is how you can adjust the size of app icons on your home screen, remove their labels (names) and generally set the phone up however you want.
With an all-metal unibody design, the HTC 10 will be available in black, silver and gold (carbon grey, glacier silver and topaz gold if you listen to HTC). It has a diamond-cut finish around its outer edge and there are no physical buttons on the front, not even a home button.
There's a fingerprint reader below the screen that can unlock the phone in 0.2 seconds, while inside there is 4GB of RAM, 32GB of storage (upgradeable via a microSD card slot), and a large 3,000mAh battery that can be charged by 50% in 30 minutes. The HTC 10 measures 145.9 x 71.9mm, is 9mm thick, and weighs 161g. The HTC 10 goes on sale in the UK soon and costs £569 unlocked.