The Taiwanese tech major recently unveiled its flagship smartphone, HTC One, featuring a 4.7in full HD (1080p) display with pixel density, at 468ppi. The Jelly Bean powered smartphone uses Qualcomm's new Snapdragon 600 chip featuring a quad-core processor, with each core clocked at 1.7GHz. The device has 2GB of RAM.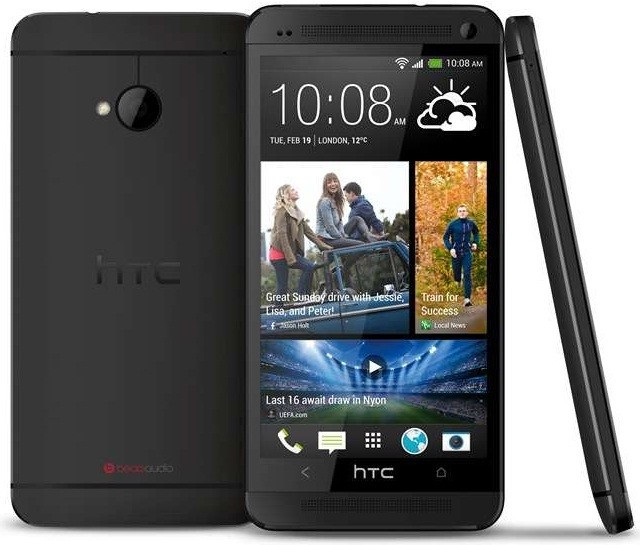 The aforementioned processor is said to be the first to offer four 1.7GHz Krait CPU cores. Here is a good news for users who are eager to know about the performance delivered by the processor -- The early benchmark test results are out. According to the results, the quad-core processor seems to be powerful enough and delivers fast performance. Considering these aspects, the HTC One with such powerful processor is expected to be capable of challanging its rivals.
According to BenchmarkPi test by GSMArena, HTC One topped the chart scoring lowest points, at 151 (since lowest points are considered the best). In addition to that, it defeated all other high-end smartphones including Google's Nexus 4, One X+, Samsung's flagship Galaxy S3, the second generation Galaxy Note, Sony's newly released Xperia Z and a few more.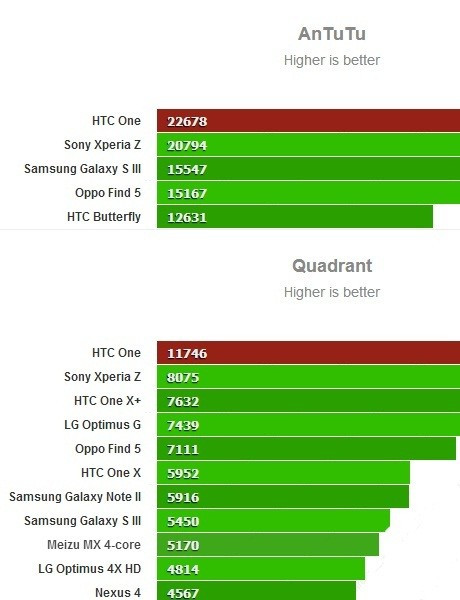 The results were similar in the Linpack, AnTuTu and Quadrant benchmark with HTC One retaining the first position in all tests.
In the BrowserMark 2 benchmark, HTC One performed fairly well and scored a total of 2,262 points. Unfortunately, the device failed to secure the first position, which was occupied by LG Optimus G.
In the java-script SunSpider benchmark, surprisingly, the Windows powered Samsung Ativ S was the winner and HTC One managed to occupy the seventh position with 1124 points. It should be noted that in both the tests, HTC One performed reasonably well scoring better than its rivals, including Nexus 4 and Galaxy S3. Apple's iPhone 5, which is considered to be another major competitor of HTC One, was at the second position performing better than HTC's new handset.
Meanwhile, XDA developers have also conducted the benchmarks for HTC One. The general performance benchmarks' scores suggest that the HTC One was the winner scoring better than the Galaxy S3 and One X.