Mobile World Congress is being billed as the most important week for smartphones in 2015. Despite Samsung, HTC, Sony, Microsoft and Huawei all launching new handsets at the big industry showcase in Barcelona from 1 March, it is safe to say this is not the most important date in this year's smartphone calendar.
The launch of Apple's next smartphone, Google's announcement of Android 6.0 in the summer or even Microsoft's launch of Windows 10 for Phones are all likely to have bigger impacts on the smartphone industry than what is announced in Barcelona.
Add to the list Xiaomi's launch of its latest smartphones and the company's continuing international expansion, and you get the sense that the much-leaked launches of the Samsung Galaxy S6 and HTC One M9 will be a bit of a damp squib.
Where is the innovation?
The problem is not that these phones will not be really great, it is that there is little to stir the excitement of a jaded technology press about same-again devices with little apparent innovation.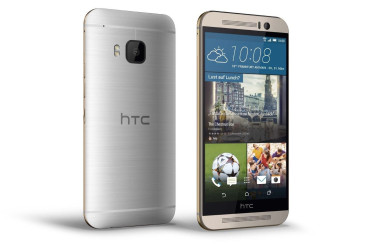 Innovation in smartphone hardware is now the preserve of companies such as Xiaomi and compatriot Oppo, and perception of these Chinese brands is changing according to Garnet analyst Roberta Cozza.
She said: "While in the past we would refer to them as being copycats, they are actually the brands that are bringing now more interesting features and innovation, even in design.
"This is more of where the novelty or innovation is really coming from."
But what about the iPhone, there was no real hardware innovation there right? Maybe not, but Apple made significant advances in the ecosystem surrounding its market-leading smartphone in areas such as mobile payments (Apple Pay), health and fitness (HealthKit), automotive (CarPlay) and the connected home (HomeKit).
"This must be pretty scary for companies like Samsung, which has focused on technology and hardware and disregarded the apps and services part of the equation for some time and now they are in a situation where to differentiate they need to produce a better ecosystem story and they don't have that at the moment," Cozza said.
Hamstrung by Google
Of course Samsung is hamstrung in some senses in this respect. Its huge success in the smartphone market over the past three years was down almost entirely to the fact its devices ran Android and had access to the hundreds of thousands of apps created for the world's dominant smartphone platform.
While great in the short-term, as smartphone hardware innovation has plateaued, the ecosystem around the phone has become much more important in driving growth and Samsung, along with HTC, are both stuck between a rock and a hard place.
Samsung has tried to break away with its own Tizen platform, and HTC is rumoured to be working on a smartwatch with proprietary software. But without the support of the app developer community, both are likely to fail.
Look how difficult Microsoft has found it to carve out even a 5% share of the smartphone market despite its huge resources.
Cozza said: "When you focus on technology it is a short-term differentiation you are going to have. There will continue to be challenges to produce a more sustainable differentiation."
Google's shadow looms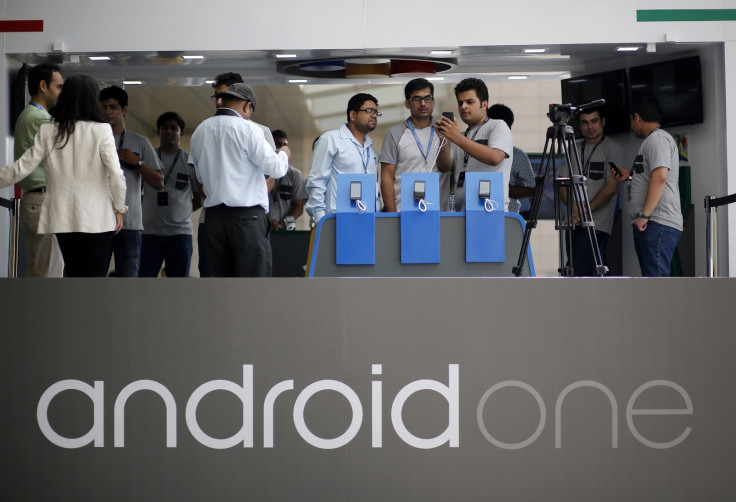 Google is looking to make sure it maintains control of that ecosystem especially in emerging markets with its Android One initiative by handing more power to local manufacturers like Micromax in India so it will continue to promote the Android platform.
"It understandable from Google because they want a great Android ecosystem; they don't want to see what they see in China where you don't have a Google Android," Cozza said.
While Google will not be launching anything at Mobile World Congress, it will still be the dominant presence at the show, with its software powering the vast majority of devices on display. Google's sheer size will cast a long shadow in Barcelona.
Not much innovation
Cozza said at the higher end, "not much is coming" in terms of innovation from Samsung and HTC, and this will mean both will need to change if they want to succeed.
"These are companies that are very much focused on technology and hardware so maybe we are going to see the smartphone as being within a continuum of devices with some more refinements in wearables and more refinements on how the smartphone communicates with other smart objects," she said.
We have seen Samsung and HTC both struggle in the past year, as challenges from innovative Chinese companies as well as a rejuvenated Apple have squeezed their profit margins and seen sales figures drop sharply.
So are Samsung and HTC both doomed?
Not necessarily, said Cozza, who believes that by focusing on the ecosystem, both companies can turn things around.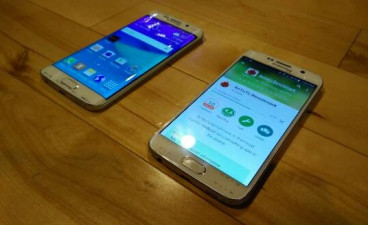 "This [situation] can change through partnership and acquisitions," Cozza said. And "given the scale of Samsung" it is not surprising to see it acquiring companies such as SmartThings (connected home) and LoopPay (mobile payments).
HTC is different. It has "less resources and less brand clout", Cozza said but it has been doing better of late and is looking at different parts of the smartphone market and particularly into the mid-tier of the market.
"I am not sure how much, in terms of market share, they will be able to achieve unless they differentiate with something more unique on top of Android," Cozza said.
She pointed out the company should focus on the marketing and the brand first and foremost because "that has become more of an asset to compete in the [smartphone] market that anything else".
However he warns "you don't built an ecosystem in a year" meaning it could take Samsung and HTC much longer to begin to see significant growth again in this area.