The world's technology press will descend on Barcelona at the start of March for the annual Mobile World Congress trade show, where Samsung, Sony, HTC and others will reveal their latest smartphones, tablets and wearables.
Along with CES and IFA, Mobile World Congress (MWC) is one of the biggest technology shows of the year and will set the roadmap for the mobile industry in 2015. The show officially runs from 2-5 March, but HTC and Samsung are both holding their own events in Barcelona a day before, where their new flagship handsets will be announced.
With just a few days to go, here's everything you need to know about MWC 2015.
HTC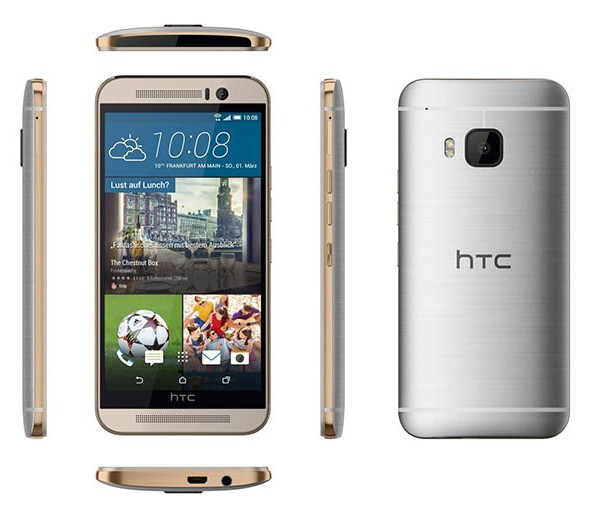 Beating Samsung to the punch, HTC has a media event planned for the afternoon of 1 March where it will announce its new flagship smartphone, the One (M9). Having leaked heavily in recent weeks, the M9 has a very similar design to last year's M8 and the two-year-old M7.
This means a brushed aluminium body with dual, front-facing Boom Sound speakers and a 5-inch, Full HD screen. HTC has dropped the M8's Duo rear camera, replacing it with what is claimed to be a 20-megapixel sensor; the front camera is 4MP and has the company's familiar Ultra Pixel technology.
Still a closely guarded secret is whether HTC plans to announce a wearable in Barcelona. There is talk of a smartwatch, while Bloomberg cites sources close to HTC as saying the wearable will be a partnership with sports and fitness company Under Armour.
Samsung
The big news from Samsung will be its new Android flagship, the Galaxy S6, which comes exactly a year after the S5. Samsung has been working on a version of the S6 with a curved screen, similar to last year's Galaxy Note Edge.
It isn't clear if Samsung will market the S6 Edge as the flagship, or if both models will be produced in equal numbers and available to the same markets, but every teaser image and video from Samsung so far favours the curved model.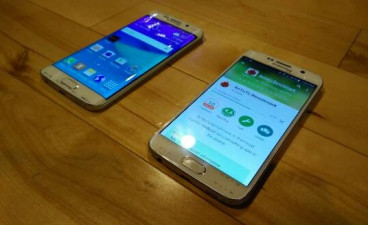 We've seen the S6 and S6 Edge in several teasing publicity shots from Samsung, plus a set of hands-on photos with a pair of prototypes, but it isn't fully understood if the screen will be curved on both its left and right edges, or just on the right.
Away from the curved screen, it is hoped Samsung will incorporate the premium metal design of the Galaxy Alpha and Note 4 into the new S6, finally doing away with the cheap-feeling glossy plastics of previous Galaxy S models.
Power is thought to come from Samsung's own octa-core processor, shunning the Snapdragon 810 expected to be used by HTC and Sony for their new flagships. A 16-megapixel rear camera and wireless charging are also expected for the S6.
Although we haven't seen anything else leak, we wouldn't be surprised if Samsung has a new wearable or two up its sleeve, plus new tablets and Android-powered cameras.
Sony
In a strange move for such a major player in the mobile industry, Sony won't be holding a formal press conference at MWC this year. Instead, we expect to see new products announced on the company's show stand.
Sony has got into the habit of announcing a new flagship Xperia Z phone every six months, so after the Z2 arrive at MWC last year, followed by the Z3 at IFA in October, we wouldn't be surprised if the Z4 showed its face in Barcelona.
Now a year old, the Z2 Tablet could also see an update, but short of a major redesign we'd expect the usual thinner/lighter/faster spruce up for Sony's iPad Air rival.
LG
LG won't be updating its flagship G3 until later in the year, so for MWC we're expecting a fairly low key affair - although we should at least get some hands-on time with the new Urbane and Urbane LTE smartwatches.
The latter is particularly interesting, given it has its own SIM card and does not run Google's Android Wear operating system.
A bunch of mid-range phones - the Magna, Spirit, Joy and Leon - were recently announced, so we also expect to see these on the LG stand. An entirely new and unannounced product would be welcome, but unless LG has performed a masterclass in secrecy we won't be holding our breath.
Microsoft
Now with full control of Nokia's phone and tablet making business, Microsoft will use MWC to lay out the roadmap for its mobile future. We'll hopefully find out what's next for the Lumia smartphone range, and what plans Microsoft has for Windows 10 on phones and tablets.
Although no flagships are coming just yet, we hear a handful of lesser phones will be revealed at MWC.
Huawei
Another manufacturer delaying its flagship until later in the year, Huawei has already said the Ascend P8 will be revealed at a London event in April.
As for MWC, we expect to see a range of low- and mid-range Android handsets. Wearables are believed to be on Huawei's agenda for 2015, but whether this will be a full-blow Android Wear smartwatch or simpler fitness trackers remains to be seen.
IBTimes UK will be attending MWC to bring you the latest news, interviews and hands-on reviews.