HTC has pulled the covers off its new U Ultra and U Play smartphones. Both U branded handsets boast a 5.7in display, a new glass design and run Android 7.0 Nougat, but the U Ultra unique features a second, smaller screen.
Sitting above the main display, the second screen measures 2.05in from corner to corner and is used to display notifications and other text-based information.
Both phones feature HTC's new "liquid surface" design, which in plain English means the front and glass are both made from colour glass. The rear panel is curved inwards slightly to make it more comfortable to hold – a useful design given how the 5.7in display of the U Ultra is larger than both the Samsung Galaxy S7 and iPhone 7 Plus. It also has an S7-equally resolution of 2560 x 1440.
Meanwhile, the U Play has a smaller 5.2in screen with a resolution of 1920 x 1080. The smaller handset has a 16-megapixel sensor on both the front and rear cameras; they also both have the same f/2.0 aperture and 28mm focal length, meaning your selfies will be as good as your shots of everything else.
Curiously, the superior U Ultra has just a 12-megapixel rear camera, but it employs HTC's new second-generation UltraPixel technology which means larger pixels, more light and, hopefully, greater image quality. This would be a welcome addition as the HTC brand has long struggled to produce a camera to rival its Apple and Samsung competitors. The front camera of the U Ultra comes in at 16MP, the same as the selfie-snapper on the U Play.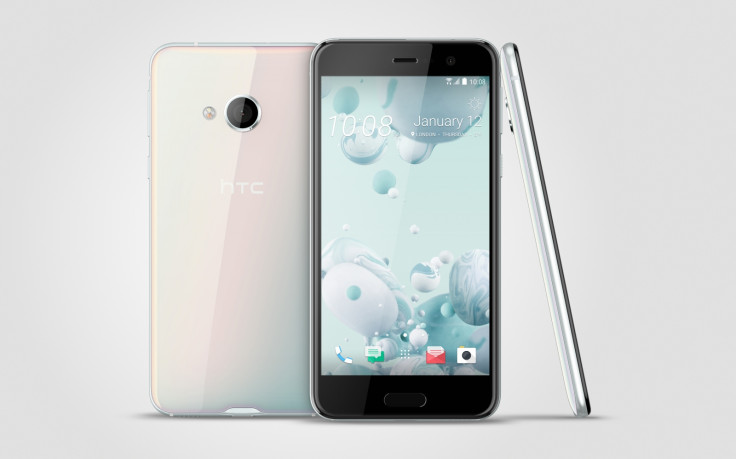 Storage for the U Play is 32GB or 64GB depending on region (the UK tends to get the lesser when two versions are made, but this is yet to be confirmed), and 3GB or 4GB of RAM. HTC is being equally coy with the U Ultra, which comes with either 64GB or 128GB of storage; thankfully all versions of the U Ultra receive a healthy 4GB of RAM.
All iterations of the U Ultra and U Play feature a microSD card slot to increase storage further.
Both handsets come with HTC's new voice-activated personal assistant, Sense Companion, which can do everything from recommend you wear warmer clothes when cold weather is forecast to reminding you your battery is low, or even recommending a restaurant.
HTC is yet to announce a UK price or release date for the U Ultra or U Play. We will update this article when this information is available.