HTC U Ultra and Play preview: Hands-on with the AI-powered smartphone duo
Our early thoughts on HTC's glass-bodied, sub-flagship smartphones.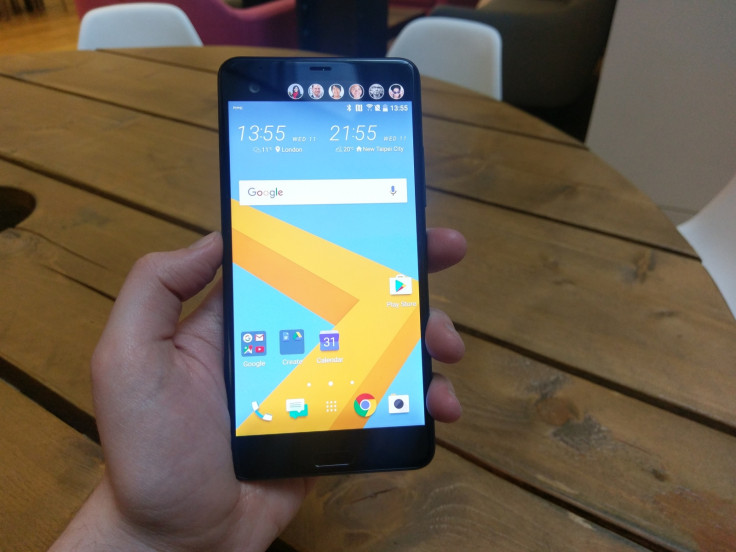 HTC enjoyed something of a comeback in 2016 after a rough period, mired in the doldrums of smartphone stagnation. Last year's HTC 10 remains an excellent device, propping up its no-nonsense approach with an unmatched audio experience, but with sales still lagging behind Android leader Samsung, what does HTC have up its sleeve with the all-but-confirmed Galaxy S8 on the horizon?
At least part of that answer appears to be the HTC U Ultra, a smartphone IBTimes UK was told is a sub-flagship level device with a focus on AI assistance. We went hands-on with the glass-bodied Ultra and its 5.2in, lower-spec sibling - the HTC U Play - ahead of its reveal today (12 January) to try out the eye-catching pair to see if HTC is gazing into a future AI-heavy smartphones, or stuck staring at the HTC 10's reflection.
Design
It's odd to see HTC's logo sitting underneath a glass body, but there it is. The design immediately sets the U range apart from the 10, even if the button, speaker and camera placement all resemble its semi-predecessor.
On one hand, the array of vivid colour options - Brilliant Black, Ice White, Sapphire Blue and Cosmetic Pink - are given an attractive shimmer under what HTC is calling its "liquid surface" (which explains the "Ocean" codename). On the other: welcome to smudge city. Even in our short time with the duo, we were wiping fingerprints off the back after minimal use. Perhaps a cloth will come in the box.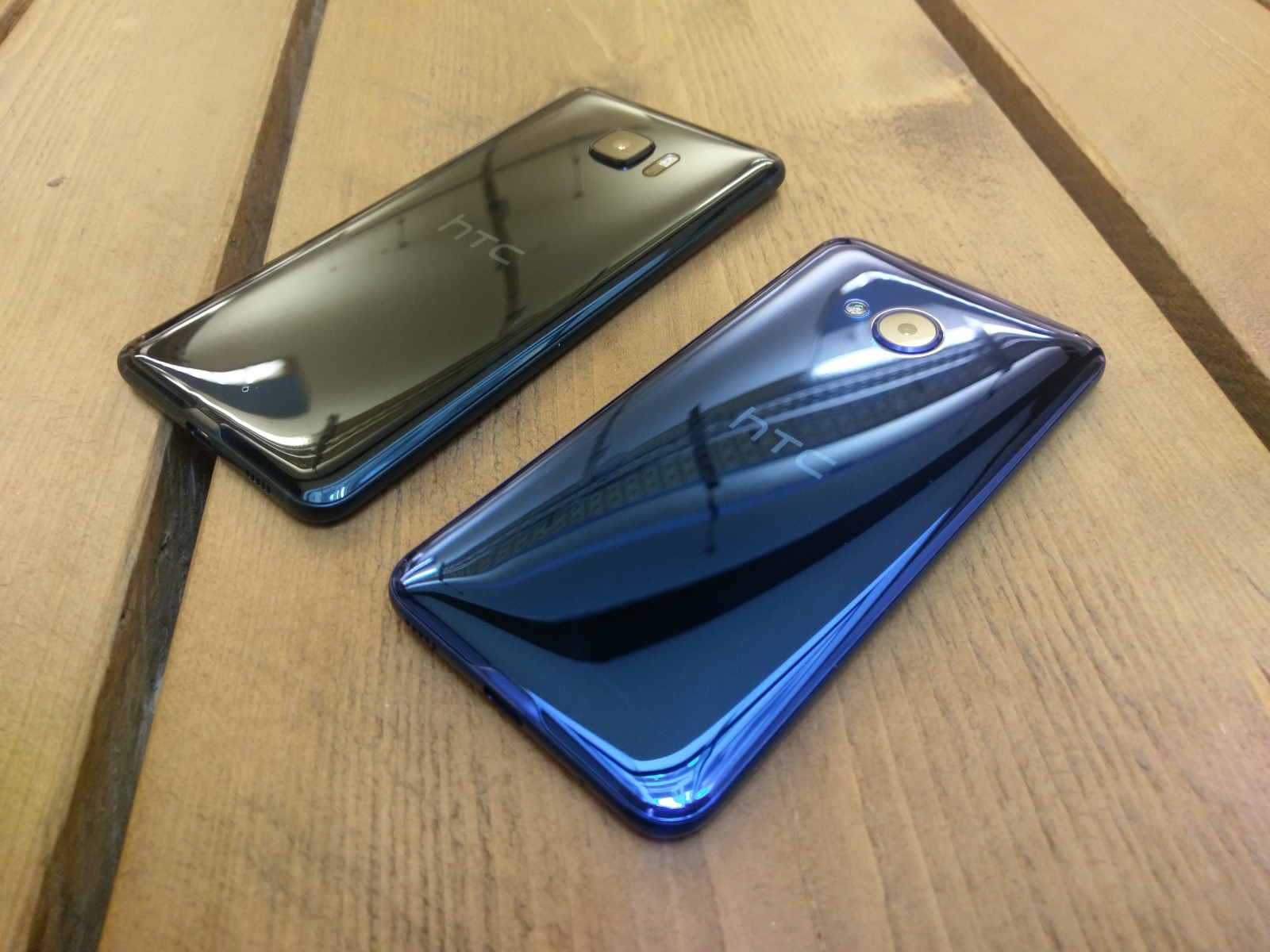 Other notable takeaways are the total lack of headphone jacks (with the USB-C port acting as a stand-in port for the bundled HTC U Sonic headphones), expandable storage slots on both phones and the Ultra's glaringly obvious additional display bar perched above the main screen. More on its function below, but from a visual perspective, we're not totally sold that the amount of bezel room it snatches up is enough to warrant a completely separate 2in screen from an aesthetic perspective, especially when it stretches a 5.7in smartphone to the larger phablet realm of 6in overall.
'AI + U' and the HTC U Ultra's Dual Display
So what exactly does the smaller member of the Ultra's "Dual Display" actually do? From what we can tell so far, it appears to function something like a lovechild of the Galaxy Edge series' side display and the new MacBook Pro's TouchBar.
On a practical level, the Ultra's extra display is a place for HTC to stuff any bothersome notifications while playing a game or watching a YouTube video. Favourite contacts, apps, weather reports and event reminders all pop-up on this smaller screen, with the time and date appearing while in standby mode.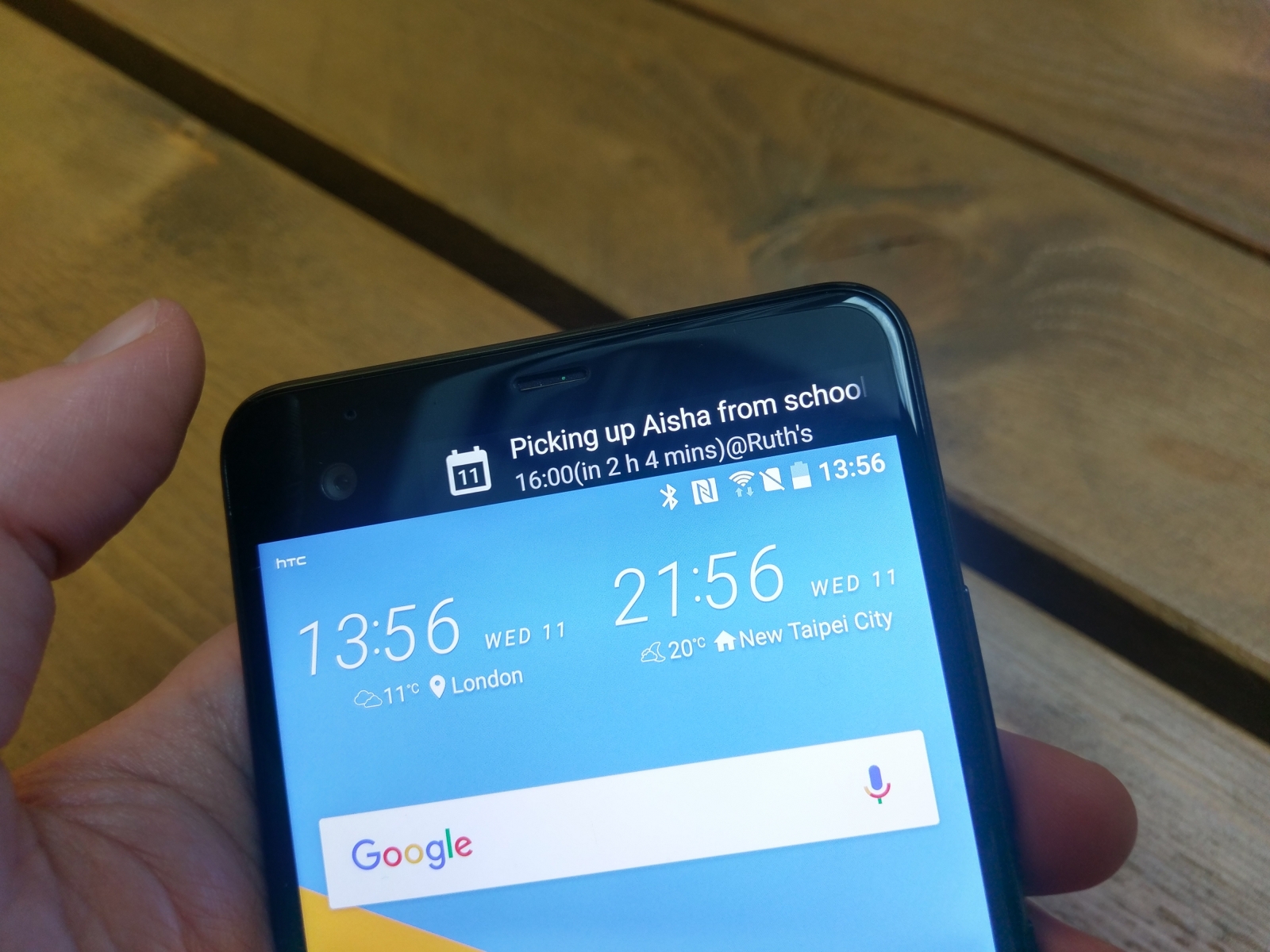 The most intriguing function of the Dual Display, however, is the way it links with the new HTC Sense Companion - an AI-like system that "interacts and learns from U". Examples such as reminders to charge the battery prior to a calendar event or a regular commute home, a suggestion to turn off regular alarms for public holidays were both explained, but how extensive or useful these Companion notifications are on the whole will have to wait until we try it out for ourselves.
The Sense Companion and Google Assistant are included in both the Ultra and Play, with HTC claiming that each phone's omnidirectional microphone design (four in total) will allow for voice commands from a greater distance and will be listening for your voice 100% of the time. In our tests we found that both handsets could make out a "Hey, Google" indoors from across a table, but we are keen to try this in different environments.
Camera, audio and anything else
On the camera front, HTC is mostly sticking with the rear set-up found on the HTC 10 for the Ultra. Thankfully, the HTC 10 had a solid, if a little unspectacular, 12 ultrapixel camera. The main addition is a Phase Detection Auto Focus (PDAF) sensor that joins the same laser sensor from the 10. The selfie camera, meanwhile, can switch between 16 megapixels and an "Ultrapixel Mode". The latter seem to produce slightly clearer, brighter shots during our hands-on. As for the Play, both autofocus sensors make way for "Auto HDR" and a circular 12 megapixel rear snapper.
With audio a huge part of the 10's appeal, HTC is understandably pressing on with BoomSound external speakers and attempting to enhance headphones users. We didn't get to try the in-ear U Sonic buds, but are hopeful that the custom, environment-based noise profiles offer the same kind of experience found in HTC's last flagship.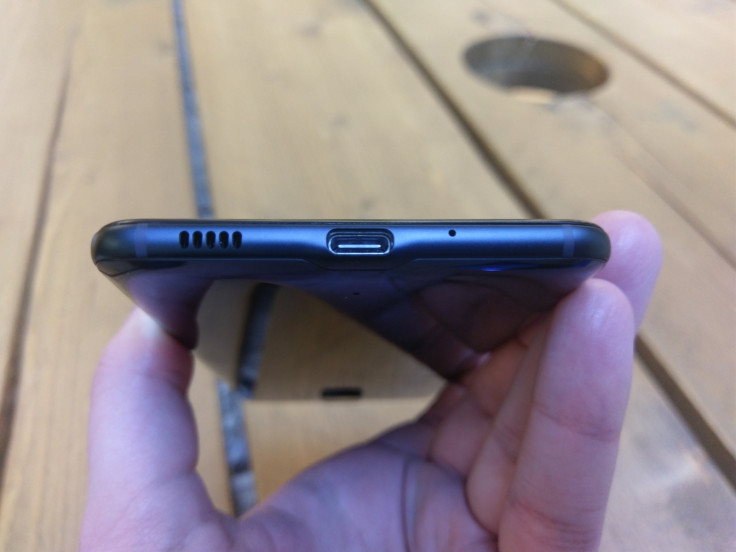 We say flagship, but of course this isn't the complete story. We've yet to hear pricing for the U pairing, but while the Play certainly bears the hallmarks and spec of a mid-range device, the Snapdragon 821-powered Ultra isn't too far off 2016's Android elite.
Launching just before Mobile World Congress 2017 in Barcelona, the HTC U Ultra sits in an odd not-quite-premium-not-quite-budget limbo that arrives before Samsung, LG and Sony could unveil their own big hitters, and that's without mentioning the limited sapphire glass edition, which is sure to cost a pretty penny or two.
We are hestitant to cast doubt on it at this early stage, and our final impressions will have to wait until we can properly put it through its paces. In the meantime, however, we can't help but wonder, is HTC cannibalising its own flagship future with the Ultra? Or is its AI trickery and shiny design enough to stand alone in a crowded, vicious market?
© Copyright IBTimes 2023. All rights reserved.