Hugh Grant honoured with British Film Institute fellowship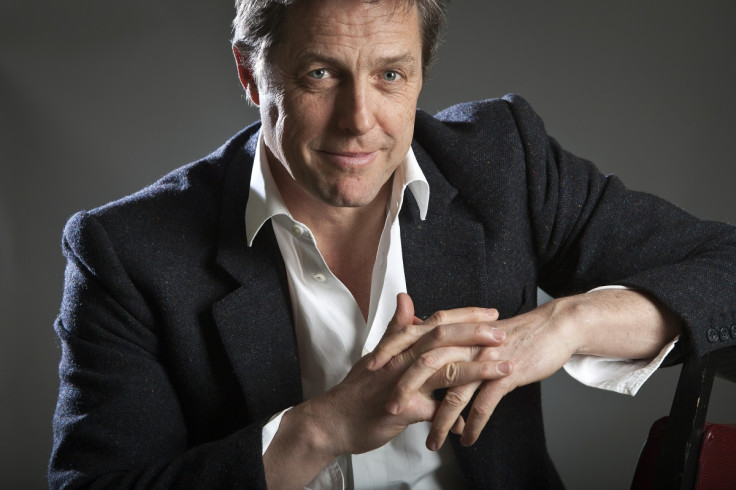 Recognised best for his on-screen British charm and comic timing, Hugh Grant's work in film was celebrated by the British Film Institute (BFI), which referred to him as having "redefined the British leading man for a generation". The actor was also awarded the BFI Fellowship at the Chairman's Dinner in London.
Speaking about the award — the highest honour the institute bestows — the Bridget Jones's Diary actor said, "This is such a lovely surprise and a great honour and I'm very grateful to the BFI for thinking of me."
The fellowship was presented to him on 23 February by film producer and co-chairman of production company Working Title, Eric Fellner.
Expounding on Grant's "prodigious" contribution to British cinema, the BFI chair Greg Dyke said, "We are absolutely delighted to honour Hugh Grant with a BFI Fellowship. With impeccable comic timing and huge doses of his unique, ironic self-deprecating and very British charm, Hugh always pulls off the hardest thing of all – a seemingly effortless performance. I can assure you it's not."
"Hugh's acting talents are prodigious and his contribution to cinema enormous. He is a British icon and has been making literally billions of people all over the world laugh, cry — and fall in love with him of course — for over 30 years."
Dame Judi Dench, Sir Ridley Scott, Dame Maggie Smith, Sir Dirk Bogarde, Vanessa Redgrave, Richard Attenborough, Sir Alec Guinness, and Michael Caine are among the BFI's previous recipients.
Grant made his breakthrough with Four Weddings And A Funeral and later went on to act in films like About A Boy, Notting Hill and Love Actually. He is set to appear alongside Meryl Streep in Stephen Frears' Florence Foster Jenkins, which will release in the UK in May.
Hugh Grant
© Copyright IBTimes 2023. All rights reserved.