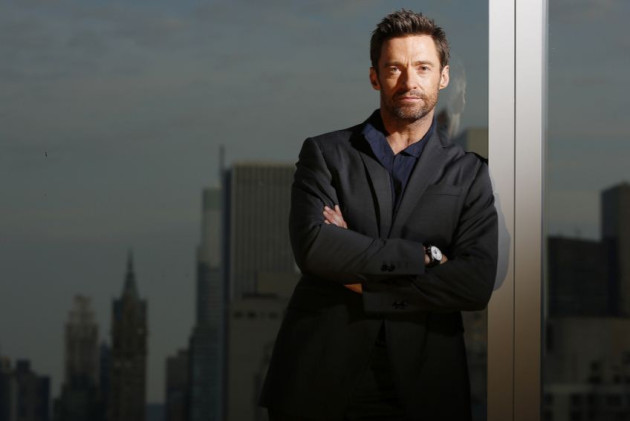 Hollywood heartthrob Hugh Jackman says that he used to slip into a Tom Ford suit to impress his wife Deborra-Lee Furness. Jackman stated that his wife had hopes of marrying a stockbroker before they met. The couple tied the knot in 1996 and have two children Ava and Oscar.
"When my wife met me, she said she was looking for a stockbroker... So if I want it to be a great night out, I'll wear a suit, especially Tom Ford, and I'll start talking about stocks and bonds. Then I know I'm going to get lucky... (Just kidding!)," Jackman told Cosmopolitan magazine.
Lee Furness also reportedly prefers Jackman to be fat and chubby.
The 44-year-old actor of Les Miserables, who went through a tough diet and training regime for his role in Wolverine, stated that his wife never admired his toned physique.
''[No, she doesn't approve]. I get a hard time for it. Deb tells me, 'Your job, as my husband, is to be fat and chubby, so that I look great," Jackman joked.
Meanwhile, his wife also admitted that Jackman could be scary when he has to diet.
''I think that's where he finds his rage [for the character] - you don't give him nice food ... really scary. He's really scary with no food. Wolverine rage! It takes a lot of discipline. I'm there to witness it. The world's most disciplined man," she stated.
Jackman will reprise the role of Wolverine in X-Men: Days of Future Past, which will release next year. He is also set to play illusionist Harry Houdini in a forthcoming Broadway musical.