Human Rights Watch Film Festival preview: Censorship in China and the refugee crisis take centre stage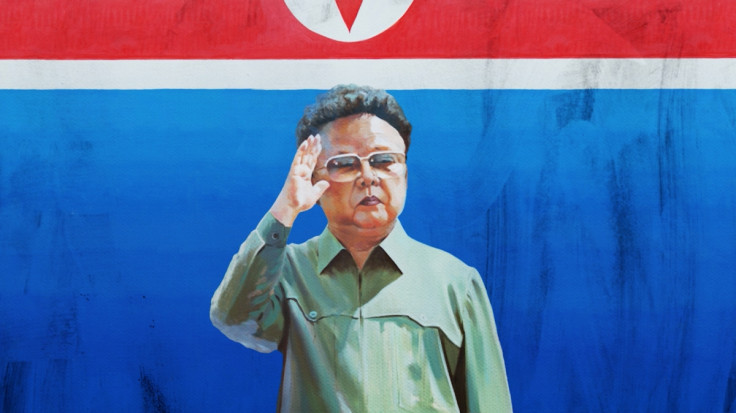 The themes for the London film event with a social conscience are migration, the environment, artists as agitators as well as LGBT, children and women's rights. "In a given year, we screen around 500 films around the world. That gives you quite a perspective on what topics are bubbling up in terms of popularity," Andrea Holley, HRWFF strategic director told IBTimes UK.
"We've had films on refugees and migration for the past ten years – so that's been an ongoing issue. We don't ever reject a film because of point of view or it's not pulling in line with Human Rights Watch's narrative. The first criteria above all is storytelling."
With 16 films screening over the course of the festival, it's hard to pick favourites, but Holley gives her personal favourites. "The High Sun is probably one of the best films I've seen this year. It's a very unusual style." The movie follows three love stories, set in three consecutive decades, in two neighbouring Balkan villages with a long history of inter-ethnic hatred.
Another film that Holley picks out for special attention is Frackman aka Dayne Pratzsky who became an accidental activist. This is his story about protecting his property and the local environment from Australia's fracking industry which led to him becoming a standard-bearer of grassroots resistance to the multinational energy giants . "At Human Rights Watch, we do cover environmental work. We've started really getting into it in the past two or three years. Frackman is very much a profile of someone who stood up and said 'I'm not going to take it.' I think that's very inspiring. And I've been told repeatedly that it's very Australian!"
I Am Sun Mu is a film which Holley hopes receives the attention it so richly deserves. Since fleeing his native North Korea to defect to the South, the pseudonymous former propaganda artist Sun Mu — whose defiant alias means "no boundaries" — has criticized the repressive regime of Kim Jong-un by subverting familiar images that once glorified the Supreme Leader to create his own unique brand of satirical pop art.
Offered an unlikely solo exhibition in China, Sun Mu prepares his show undercover, risking his freedom and safety to expose truth through his art. "The documentary does a great job of looking at a very specific point in time when he was trying to put up an exhibit in Beijing," Holley says. "You get a real sense of what it means to be a defector – being a North Korean defector who chooses to do an exhibit in Beijing may seem slightly crazy."
The number of women working in the film industry has been under scrutiny in recent years. According to the Celluloid Ceiling report , in 2015, women comprised 19% of all directors, writers, producers, executive producers, editors, and cinematographers working on the top 250 domestic grossing films. This represents an increase of 2 percentage points from last year and is even with the percentage achieved in 2001.
"People do say that in documentary, there's more women," Holley says. "However, if you look at the numbers, the people who get the big budgets to make films like Blackfish, they are not women. There is a financial gradient. Historically at HRWFF the majority of directors have been women, almost consistently every year."
The first film of 16 to be shown over the course of the festival is the UK premiere of Hooligan Sparrow, on the opening night on 10 March at the Curzon Soho, which highlights the cost of defending human rights in China today. The filmmaker, Nanfu Wang, joins a group of fugitive activists, including the maverick Ye Haiyan (aka Hooligan Sparrow) who go on the run across southern China to avoid government thugs and arrest after protesting the sexual abuse of six schoolgirls by their headmaster and government officials.
Other films not to be missed include George Amponsah's The Hard Stop about Mark Duggan and the Tottenham riots, Hany Abu-Assad's biopic The Idol about Mohammad Assaf, a Palestinian pop singer who won the TV Talent show Arab Idol in 2013.
The closing night film on 18 March at Picturehouse Central is Deniz Gamze Ergüven's Academy Award nominated debut drama Mustang, the story of five rebellious sisters growing up in Turkey who find their family home transformed into a prison, their schoolwork replaced by compulsory household chores and their futures dominated by arranged marriages.
The festival also includes special programmes combining visual media with in-depth discussions about filmmaking and human rights between Human Rights Watch experts and independent human rights advocates including Charif Kiwan, spokesman for the Syrian film collective Abounaddara, the filmmakers Kim Longinotto, and James Brabazon, and photographers Giles Duley and Zalmaï.
Nadim Houry, the Human Rights Watch deputy Middle East and North Africa director, and Andrea Holley, strategic director of the Human Rights Watch Film Festival will discuss the investigative techniques used to assemble the Human Rights Watch report If The Dead Could Speak, which revealed the human stories behind a set of 53,275 photographs that were smuggled out of Syria by a military defector in August 2013. The final report, which took nine months of research, included at least 6,786 images of people who had died in government custody.
Holley says the goal of HRWFF is to create a space where people can ask questions about events that are taking place in the world. "This festival does provoke emotional reaction because it's about the personal stories behind larger reports. It is about individuals, cases like Syria or the refugee crisis. It's about reminding people that there are these very important, compelling stories behind all that.
"Are we all cut out to go to Syria or on the beaches in Greece? No. But it doesn't mean you can't do something or learn more. Everybody has a role to play, should they choose to do that. Our goal is to help people see something from a slightly different perspective, that's how human rights change really starts. It's about having a forum where people can engage and learn more, ask questions and debate. What if that were me, or my neighbour or my sister?"
The Human Rights Watch Film Festival: 9-18 March 2016
© Copyright IBTimes 2023. All rights reserved.