Hungary has started building a second border fence to stop migrants from freely entering the country, the government announced on Monday (27 February).
The decision of Prime Minister Viktor Orban's far-right government to seal the country's southern borders has been condemned by EU officials and human rights activists. In 2015 Orban responded to the refugee crisis by erecting a barbed wire fence along the Hungarian border with Serbia and Croatia, blocking refugees from reaching Germany.
The Hungarian government have said a second fence is needed to deal with the surge of migrants expected to reach the country's borders later this year. A 10km stretch of the wall has already been built with cameras, motion sensors and other surveillance equipment.
Orban's chief of staff, Janos Lazar, said last week that the government has set aside 38bn forints (£104m, €122m) for the new border fence.
Foreign Minister Peter Szijjarto said that "migration pressure" was expected "to appear at any moment at our southern borders. For this reason, we are strengthening the defence of our southern border."
The announcement comes as the European Parliament held a meeting on Monday (27 February) to review the state of fundamental human rights in Hungary.
Human Rights Watch (HRW) condemned the decision. The watchdog's deputy Europe director said: "The European Commission should not stand by while Hungary makes a mockery of the right to seek asylum. Using transit zones as detention centres and forcing asylum-seekers who are already inside Hungary back to the Serbian side of the razor-wire fence is abusive, pointless, and cruel."
Currently Hungarian authorities only admit 25 people each week into one of the two transit zones, according to HRW. The strict immigration policy has left more than 7,000 migrants and refugees stranded in shipping containers in the border camps in Serbia.
Amnesty International described the government's plan as "a new low in Hungary's race to the bottom on asylum seekers and refugees" and said it clearly showed "that the EU needs to stand firm on Hungary's flagrant disregard for European and international law."
Orban was one of the only world leaders to endorse Donald Trump's immigration policy and his pledge to build a wall along the US-Mexican border. The populist leader has said that the Hungarian economy does not need "a single migrant for the economy to work, or the population to sustain itself" and described immigration as "a poison" which the country doesn't need and "won't swallow."
The European Commission opened an investigation into Hungary's asylum legislation in December 2015, but no findings have been made public.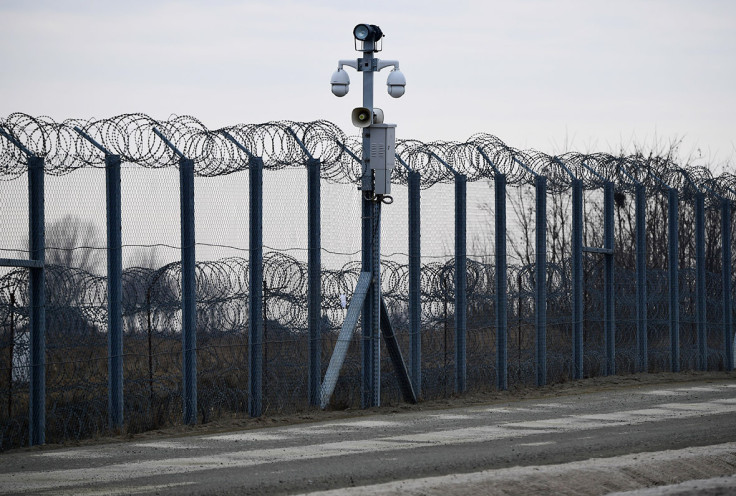 Marta Pardavi, co-chair of the Hungarian-Helsinki Committee, said the legislation was "reprehensible" and undermined the "much needed solidarity among EU member states when it comes to addressing the refugee crisis in Europe and put people at risk of abuse."