Tom Hunter's latest photo series, Flâneur in an Ancient Landscape is a candid documentation of his travels through the landscapes of Nottinghamshire and Derbyshire, and the people he encountered along the way. Hunter's photos focus on the human and industrial heritage of the area which is constantly being abandoned, reclaimed and reborn.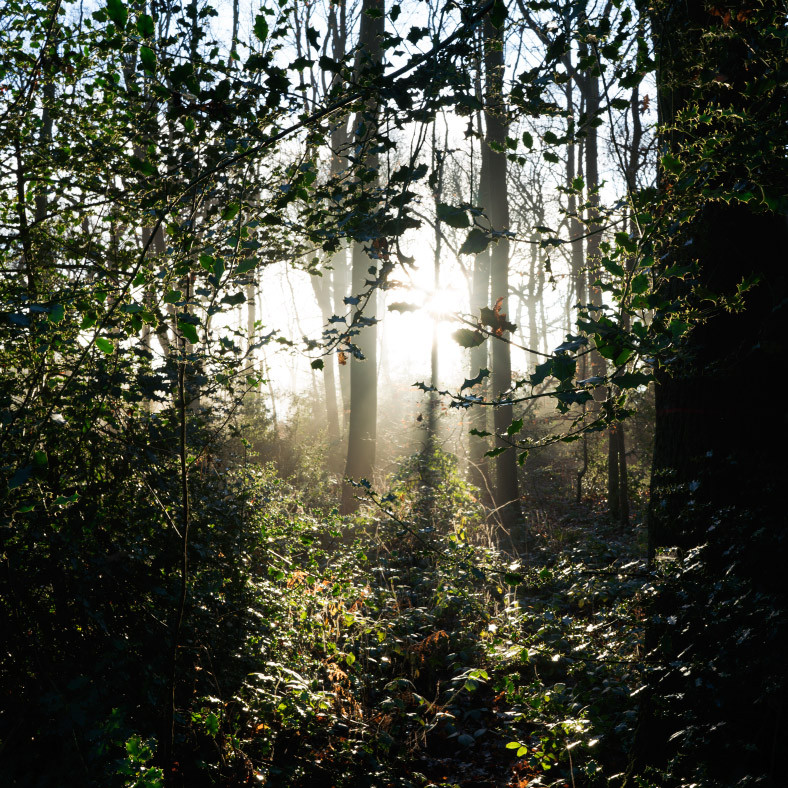 Hunter's journey, which covered parts of the medieval Sherwood Forest, through to the East and to the Peak District to the West – home to more than 400,000 people, gave him the opportunity to explore the myths and legends that have grown out of the region, along with current issues that residents are facing. His images mix people and the mysterious landscape together, creating a picture of the present intertwined with its layers of rich history. The image of the young boy with the 'No Frack' placard in the woods, takes on some of the exuberant defiance of the ancient forest outlaws or the striking miners who, throughout centuries, have stood up for their beliefs against authoritarian dictates.
"The banding together of people to extract a living from the subterranean underworld has shaped the landscape itself, and the camaraderie and community of those who inhabit it. With the disappearance of the mining industry the spoils of the slagheaps have been regenerated into plantations and the green fingers of the forest rise up once again." - Tom Hunter
Flâneur in an Ancient Landscape is part of FORMAT, the UK's largest photography festival, and will be showing on the Cathedral Green, Derby from 23 March - 23 April 2017. This series of photographs was commissioned by FORMAT and First Art, in partnership with Flâneur.