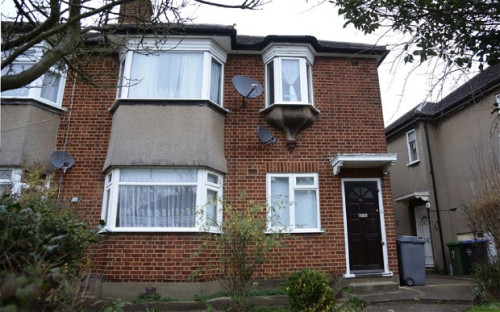 A community in Harrow is in shock following the deaths of a woman and her two young children.
Jeyavani Vageswaran, 33, and her two sons - a five-year-old and his seven-month-old baby brother - were found dead in their family home in north-west London.
The woman's accountant husband, Sakthivel Vageswaran, is believed to have returned home from work to discover the bodies of his young sons, who were reportedly killed by their mother. She then committed suicide.
The Sri Lankan family had lived at the property for several years and were known to neighbours, though they were rarely seen.
Tashma Brown, 34, who lives next door, said there appeared to be ongoing disagreements between the young couple.
"She was a person you didn't see often. There was always shouting and arguing, three or four times in a month sometimes. Most of the time when they argued he would come outside to cool down."
Leslie Gotts, a resident of Woodgrange Close for 18 years, said the community was in shock after hearing news of the tragedy.
'I just couldn't believe what I was hearing. You freeze," said 70-year-old Gotts. "It's a quiet road, a very mixed community. I think I only saw her once. She didn't look very unhappy to me."
Councillor Reg Colwill, who represents Kenton ward, said: "I think everybody is the same, they are shocked at what's happened.
"If it's accurate that the woman took her own life she must have been at her wits' end and didn't ask for help, or didn't get the help she asked for. It's two young children, it's very sad."
The children's deaths are being treated as murder, while the woman's death is not being treated as suspicious.
A spokesperson for Scotland Yard said detectives are not looking for anyone else in connection with the incident.