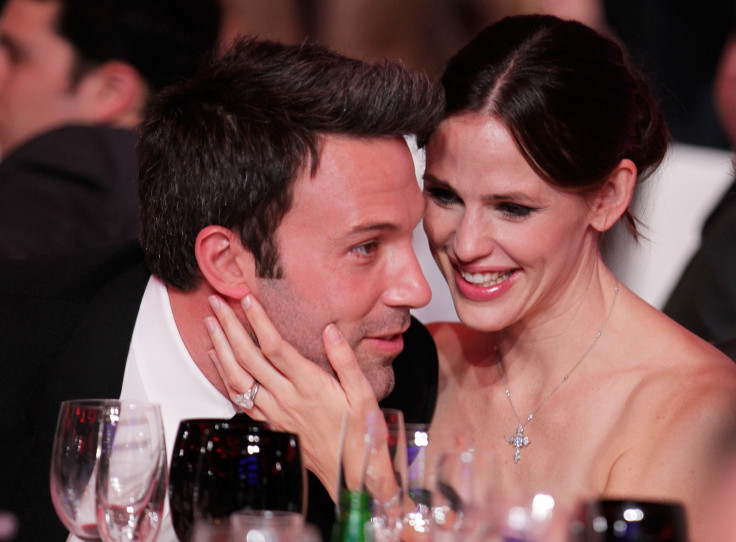 Jimmy Kimmel took the internet by storm when he came up with the "I am f*****g Ben Affleck" skit for his talk show Jimmy Kimmel Live back in 2008. The host recently revealed that the idea for the video came from Affleck's wife Jennifer Garner.
Kimmel told People Magazine: "Jennifer Garner came up with the idea. She kind of thought it would be funny and was talking to Harrison Ford about it at a dinner, and Harrison Ford was tickled by the idea and said, 'Well, I'd like to be in that.' And when Harrison Ford said he might want to be a part of it, we decided to make it more like 'We Are the World' and bring all these celebrities in. The rest is Internet history, I guess."
Garner and Affleck were married for 10 years, before they filed for divorce in June 2015.
According to Kimmel, before Affleck's bit, the video originally began "early on" with the Argo actor's friend Matt Damon.
"We had a really bad show. To call them D-list celebrities would have been an upgrade. I don't remember who was on, but I was depressed and I was feeling pretty bad about myself and I just at the end of the show was like, 'I want to apologize to Matt Damon. We ran out of time.' It was just the first A-list star I could think of."
Kimmel said that the actor's publicist call only encouraged him further. The Bourne actor's publicist called to tell the host: "Hey, that's funny. Don't stop doing that."
Sarah Silverman, who was dating Kimmel at the time, created the "I'm F*****g Matt Damon" video, said the ABC talk-show host. "She was a guest on the show and she was like, 'I have a surprise for you.'
It was one of our anniversary shows and I hadn't seen one second of it, which is kind of funny. The probably single most successful thing we've ever done on the show I had absolutely nothing to do with," he said.
Kimmel is gearing up to host the 68th annual Primetime Emmy Awards airing this Sunday, 18 September on ABC Network.