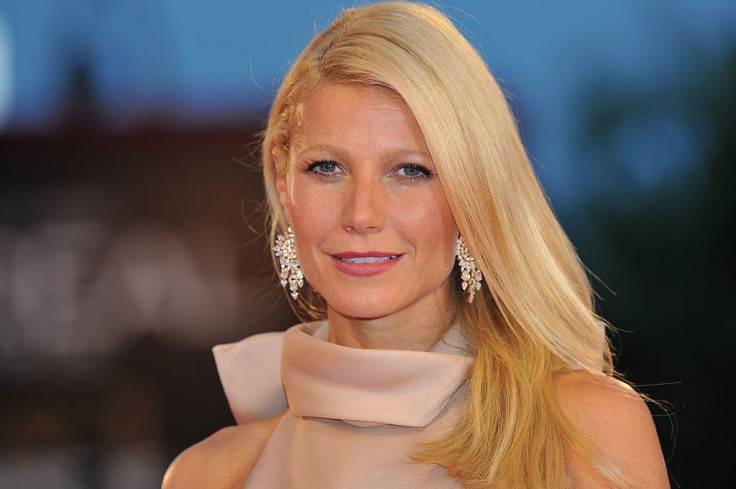 Gwyneth Paltrow on Wednesday (August 30) opened up about her love life and said that she had "f****d up so many relationships" in the past.
According to the Iron Man actress, those "without relationships of quality" aren't successful people. Having a good communication with each other is what makes a bond stronger, the 44-year-old actress told host Sophia Amoruso as she appeared on Girlboss Radio on Wednesday.
"So, if you don't have a good relationship with your partner, your children, your best friends, then I think it's very hard to claim success," she said.
"And it's also free and it also makes life feel full and rich and happy, like the quality of your relationships dictate so much of how your life feels. So for me, that's the number one."
She then said that her romances did not seem to last because she was the most vulnerable person when it came to being in a romantic relationship.
"So it's taken me a lot of work to get to the place where I have a good romantic relationship," she said.
When the host said, "So Brad Pitt, if you're listening", Paltrow replied, "I f****d that up, Brad".
Paltrow had revealed why her romance with the Allied star fizzled out in an interview in 2015.
"I definitely fell in love with him. He was so gorgeous and sweet. I mean, he was Brad Pitt! My father was devastated [when we split]," Paltrow had said.
"I was such a kid, I was 22 when we met. It's taken me until 40 to get my head out of my ass. You can't make that decision when you're 22 years old. I wasn't ready, and he was too good for me."
Paltrow and Pitt got engaged in 1996 after meeting on the sets of their movie Seven in 1994. However, they called off their engagement seven months after Pitt proposed marriage to her.