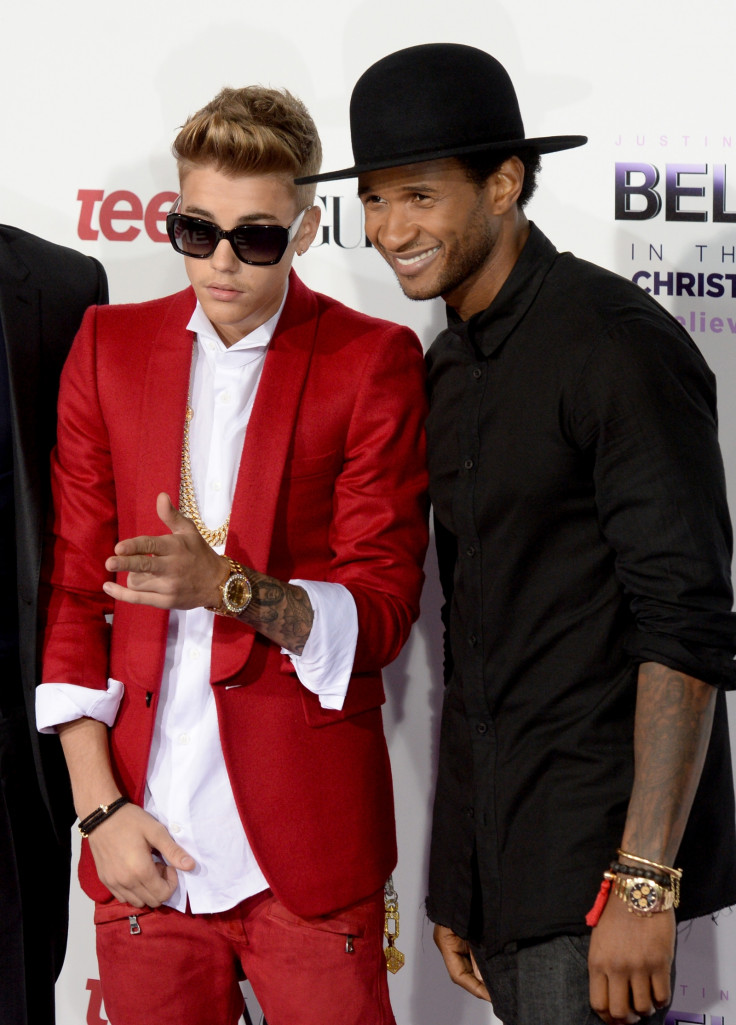 Justin Bieber created quite a sensation after his nude photos from his holiday with model Sahara Ray surfaced online. While Ray was seen topless in the pictures obtained by The Mirror, Bieber flaunted his manhood in full glory along with his hunky physique.
Photos of the Sorry singer's beach holiday soon became a hot topic and the latest celebrity to weigh in his opinion on the same is none other than Bieber's very own mentor Usher.
While talking to Howard Stern on his show on Monday (22 August), Usher addressed his protégé's controversial nude photos and said that he has nothing to do with "Justin Bieber's private parts".
"He does have a brain of his own. He has a mind of his own. What he chose to do with his penis is his prerogative you know what I'm saying," the American singer-dancer told the radio host when asked if he was shocked by Bieber's full-frontal display.
Usher further said: "He's managing that aspect of his life. I have nothing to do with Justin Bieber's private parts."
The 37-year-old No Limit singer has been instrumental in aiding Bieber's success story as he discovered the pop star when he was a teenager. However, Usher seems to defend his mentee, when Stern prodded him about schooling the What Do U Mean hit-maker.
"I mean as a mentor, as he's has accepted my opinion, I can give my perspective. He's like a child to me so I don't necessarily feel like his business. I feel like I'm talking to someone who has had hardships," Usher explained.
"Like, if your child ever has difficulties...anyone listening understands that nobody's perfect. You're going to have moments and when he does I can only show him the reality of what it is that has happened," he added.