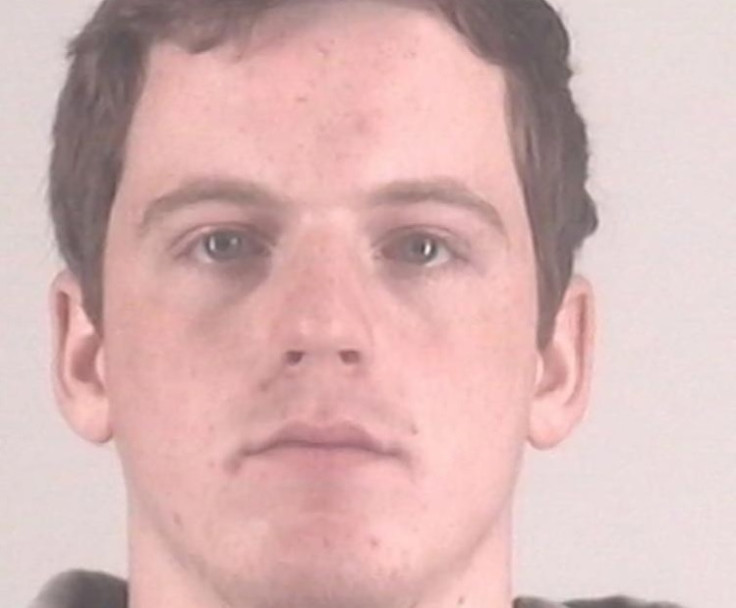 A white former high school football player has been sentenced to 300 hours of community service after an attack on a developmentally disabled African American team-mate using a coat hanger.
John RK Howard, 19, attacked another boy in a high school locker room after football practice on 22 October 2015 in a tiny Idaho town of just 330 people.
Howard was originally charged with forcible penetration by use of a foreign object for an attack on another 17-year-old pupil. The victim's family have claimed the attack was the culmination of weeks of racial abuse where their child was given cruel nicknames and verbally abused.
According to the Guardian the victim, who was not at the sentencing hearing, described the attack at an earlier hearing for another of the football players involved.
He said that one of his friends motioned for him to come over and while he hugged him another player shoved a hanger into his anus. It was alleged that Howard then kicked the hanger, pushing it further into his rectum.
"Pain that I have never felt took over my body," he said during the earlier hearing, in April 2016, according to the transcript obtained by the newspaper. "I screamed, but afterwards, I kept it to myself."
But despite the victim's families claims District judge Randy J Stoker insisted the case had been wrongly portrayed "by those on the east coast" as racially or sexually motivated.
In a series of extraordinary remarks, on Friday 24 February, he accused the press and the public for misrepresenting what happened in a rural Idaho high school locker room.
"This is not a rape case," said Stoker. "This is not a sex case. This started out as penetration with a foreign object ... Whatever happened in that locker room was not sexual. It wasn't appropriate. There's nothing in this record that supports anything close to the sexual allegation against this young man."
He added according to : "If I thought that you had committed this offense for racial purposes, you would go straight to the Idaho penitentiary."
The victim's family, who are bringing a civil case, allege their son had been racially bullied with Howard teaching him a song that glorified anal rape and the Klu Klux Klan, and members of the football team called him "nigger", "chicken eater", "watermelon" and "Kool-Aid".
Howard pleaded guilty to a lesser charge of felony injury to a child in an agreement that allowed him to avoid prison. Howard will be on probation for three years with a probation violation meaning he will be sentenced to a maximum of 10 years in prison.
The other two defendants were minors so the incident was resolved in a juvenile court.
Stoker responded to media reports of the case, saying: "People from the east coast have no idea what this case is about. They're not going to change their mind ... But I'm not going to impose a sentence that is not supported by the law."
After the judgement the victim's attorney, E Lee Schlender, said the "truth will come out" about a case which the school superintendent and attorney general's investigators agreed was a "vicious rape".