Idris Elba appears to be mellowing as the actor has hinted he may be open to marriage after all – form an orderly queue, ladies. The change of heart comes just weeks after the Luther actor said, somewhat definitively, that he has no intentions of marrying again following two failed attempts.
In 1999, the 44-year-old married makeup artist Hanne Norgaard with whom he shares daughter Isan. However their union lasted four years before the couple divorced in 2003 soon after Isan's birth. Elba went on to tie the knot with real-estate attorney Sonya Hamlin in 2006 but their marriage lasted just six weeks after the actor allegedly ended their relationship.
When grilled by Good Morning America host Robin Roberts on his current stance on marriage, Elba admitted he was "thrown" by the question and replied somewhat uncomfortably: "Love is eternal, you never know what might happen. I don't know how to answer that question. I've been there, I've done that but you can never say never."
The GMA presenters had pressed Elba on the topic of marriage based on his comments in the Essence spread. The British star told the magazine earlier in July: "Am I ever gonna get remarried? I don't think so. Yeah, I don't think so. Marriage is an institution of sorts. And I've done it. It's not for everybody. It's not my life's calling."
Elba is believed to still be in a relationship with stylist Naiyana Garth, whom he has dated since 2013 and shares three-year-old son Winston. The couple were rumoured to have split in 2016 with false allegations claiming he had grown close to supermodel Naomi Campbell. However, he and Garth proved their relationship was just as strong when they attended the Bafta TV awards together in May 2016.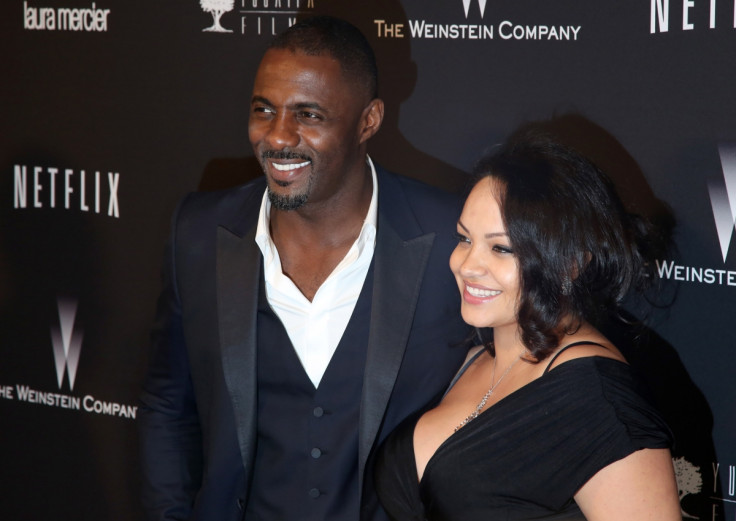 In April 2016, Hamlin, 45, gave an interview to the Mail on Sunday claiming Elba had dumped her early-on in their marriage to pursue his burgeoning acting career. The lawyer explained: "People were telling him he was going to ruin his career. He was being told it was an important part of his image to be a single sex symbol in Hollywood and being married would damage that.
"It was very sad. Idris and I were madly in love, but he was getting a lot of flak for being married. Everyone was like, 'Dude, you're the hottest sex symbol! It wasn't the right look', that's what they were telling him. I wanted to save the marriage."
For the moment, it seems Elba is married to his job as the actor is currently promoting his new film, The Dark Tower. An adaptation of a Stephen King novel series, Elba takes the lead role as the Gunslinger aka Roland Deschain alongside Matthew McConaughey as villain Man In Black.
Elba told GMA of the gritty role: "Really good, Matthew and I only did two days together but we really bonded. In fact, on the press tour we got to know each other a lot better. He's a lovely guy. Stephen King he needs a hug. He's a lovely guy but a bit dark. It's a good film, I enjoyed making it and it's got loads of action in it. I learned how to be a gunslinger in it, that was kind of cool."