If Conor McGregor hits you, 'you're going to feel it' says sparring partner Paulie Malignanni
KEY POINTS
Malignanni has been sparring with McGregor to prepare him for his fight with Floyd Mayweather.
The Irishman takes on Mayweather on 26 August.
Former WBA welterweight champion Paulie Malignaggi has revealed that while he is doubtful of Conor McGregor's chances of landing a shot on Floyd Mayweather, a direct punch will definitely hurt his opponent.
McGregor will face Mayweather in a boxing match in less than a month on 26 August as the Irishman looks to do the impossible — defeat an unbeaten boxer despite having no professional boxing experience.
The 29-year-old has brought in a host of sparring partners to help him prepare for the fight, one of whom is former two-weight champion Malignaggi.
While the general consensus is that McGregor will likely lose the bout, supporters of the "Notorious" claim that with his power, if he is able to land one clean shot, Mayweather will get knocked out despite the fight being contested with 10 ounce gloves.
Malignaggi chipped in with his opinion on McGregor's punching power, having been on the receiving end of it during their sparring sessions.
"Do you want to know if he hits hard? Yeah, I mean, he's not a weak puncher. I'll say that," Malignaggi said, as quoted on BoxingScene. "People are dying for me to say, 'Oh he hits hard!' Oh, his big left hand.' Listen, if Conor hits you, you're going to feel it. He's a grown man."
"I'd say he's an above average puncher. If he lands a shot with 10 ounce gloves, it will probably get your attention. Is it 'Oh my God power'? No, 'Oh my God power' is very rare.
"I've sparred thousands of rounds in my life, I've sparred hundreds of people in my life ... the amount people that I sparred that had 'Oh my God power' is probably only a handful."
When McGregor defeated Jose Aldo in 13 seconds to win the UFC featherweight championship back in 2015, he notably said following the fight that "precision beats power and timing beats speed."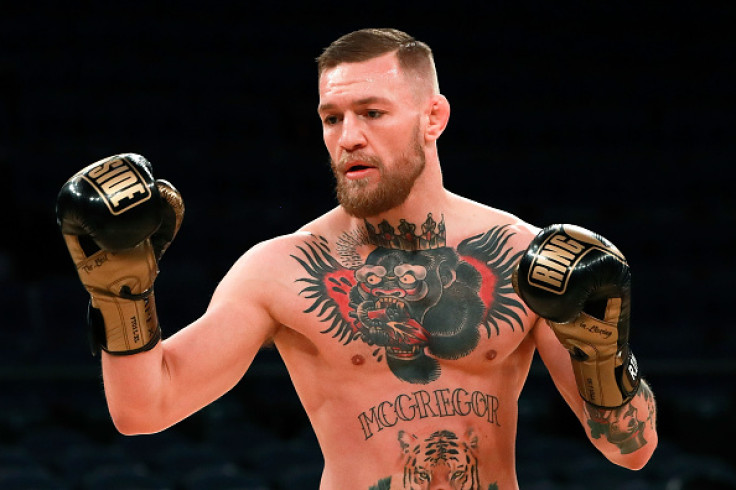 That is another thing that Malignaggi noticed, stating that McGregor's punches were not overwhelmingly powerful but that the success of his strikes stemmed from his accuracy.
"More than anything he's accurate and I think that's what plays into the success he has with his punches," he added. "Nothing was like overwhelmingly powerful. I mean, he's got power. He's more accurate I'd say than anything."
© Copyright IBTimes 2023. All rights reserved.