She recently admitted to having a boob job and now fans are speculating that rapper Iggy Azalea has had plastic surgery on her face.
Following her appearance at the 2015 Billboard Music Awards in Las Vegas, eagle-eyed fans claim that the Pretty Girls hitmaker looked noticeably different compared with the last time she was seen in public.
In particular, many believe the 24-year-old has had a nose job and also surgery on her chin, which they claim has been sculpted to make her jaw appear more slim-line.
IBTimes UK contacted Azalea's rep and received no comment, however, Twitter seems convinced that the Fancy rapper has indeed gone under the knife:
A source has told Us Weekly that the Australian musician had the procedures done a few months ago and reportedly "loves the results".
They told the publication: "She wasn't happy with her nose for a long time, so after the boobs she wanted to get that taken care of and then got the chin done at the same time."
In March, Azalea made the surprise admission that she underwent breast enlargement surgery towards the end of 2014 after spending years filling her bra with pads.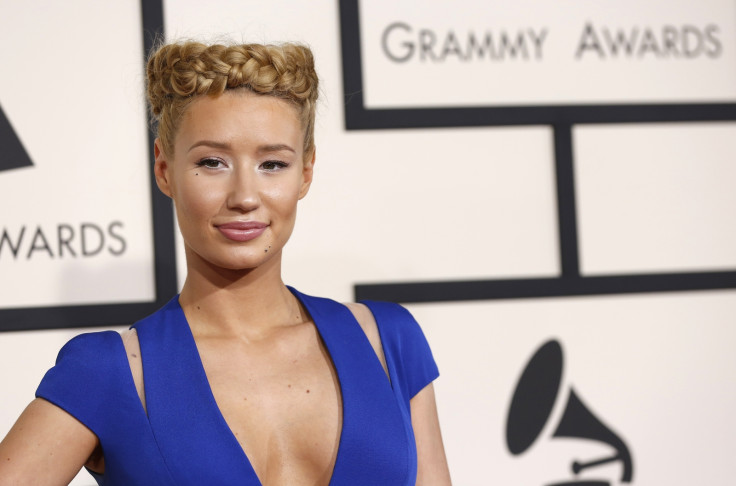 Speaking candidly to Vogue magazine, the hip hop star revealed: "I did change something: Four months ago, I got bigger boobs! I'd thought about it my entire life.
"I decided I wasn't into secret-keeping... It's about proportion. I have to have everything tailored because I have such a small waist. I'm a two or a zero on the top, and a six on the bottom."
Explaining her decision to come clean about the cosmetic enhancements, the Black Widow rapper later told E! News: "I love them so much I had to talk about them. Everybody did say, 'I don't think you need to say it because no one will ever know because they're so small'."
In 2013, Azalea denied that she had had butt injections or implants after speculation over her curvy figure.