Duncan Bannatyne is the latest campmate to leave I'm a Celebrity... Get Me Out of Here! The Dragon's Den star's time in the jungle was dominated by his rivalry with Lady Colin Campbell, as he became the target of her vitriol.
Speaking to Geordie hosts Ant and Dec, Duncan revealed he had no intention of meeting the acid-tongue aristocrat again. "'I think my life is better not having her in it, so I won't see her again, no. Describing her conduct in the camp as 'unforgivable' he said: "She's very very personal. She's not a nice person."
Tensions reached fever pitch over a dispute between the group, prompting the 66-year-old to launch into a verbal tirade. She called millionaire entrepreneur Duncan Bannatyne a 'goat' and a' jerk', told Yvette Fielding to shut up and saving her worst insults for choreographer Brian Friedman, she said he was full of "s***" and called him a "b****."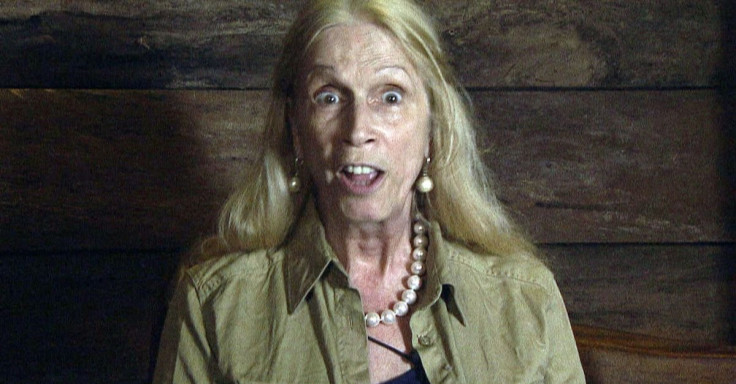 Spandau Ballet frontman Tony Hadley was also on the receiving end of her venomous tongue after he pulled her up on her behaviour. A row over a beetle prompted her to launch into a foul-mouthed tirade at the singer and had outraged viewers accusing her of bullying.
She said: "Duncan [Bannatyne] is a vain old goat who can barely speak English, Tony [Hadley], the buffoon who doesn't have two thoughts in his head and Yvette [Fielding] who is just ridiculous and the public has already sussed that Brian [Friedman] lusts after the spotlight and they in their childish way, don't want to give it to him.
She added: "There are two elements in the camp and I wish to have nothing to do with them and I hope they wish to have nothing to do with me."
Lady C walked out of the show citing health problems and alleged that in fact she was the one being bullied and felt she had been driven out of the camp by Tony and Duncan. "There is no prospect of me ever having Tony or Duncan in my life in any way, shape or form...they will have to live with it," she said.
A spokesperson for the millionaire entrepreneur told MailOnline: "We have every confidence in ITV's editorial judgements. We expect that viewers will have seen a fair and balanced portrayal of events and we all look forward to hearing Duncan and Tony's side of the story when they leave the camp, just as we heard Yvette in her post eviction interviews.
'To make accusations of bullying and biased editing is unbelievable and disrespects both the show, and the millions of fans who have tuned-in and voted night after night."
I'm A Celebrity...Get Me Out of Here! continues on ITV.