They may have had an explosive TV spat, but Edwina Currie and Kendra Wilkinson proved that when food is at stake, even sworn foes can put their differences aside.
The two were voted by the public to take part in the latest bushtucker trial – Wilkinson's sixth.
While the pairing of the feisty campmates might have had viewers hoping for a repeat of their earlier showdown, the former MP and the Playboy bunny defied expectation, burying the hatchet and joining forces to win stars for the camp.
Taking on her first challenge, Currie said: "I've been expecting to do a Bushtucker Trial right from the beginning so now I'm actually doing one is a sense of relief.
"To be doing it with Kendra means we have to co-operate so we both have strengths and we both have weaknesses so we'll have to see how we work as a team."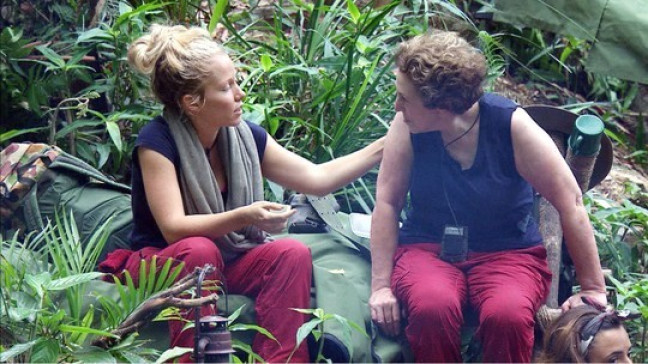 Stressing her resolve to work with her former foe the 65-year-old said: "We are going to do it as a team and I'm there and Kendra's going to have to show everybody that she can do it better than a middle-aged lady of ample proportions who has never been sporty in her life.
"We have to do our best for the whole, for everybody even though we might not benefit from it. I have a feeling that's what I was trying to teach Kendra the other day."
Wilkinson shared Currie's sense of solidarity, letting bygones be bygones. "We're moving forward and we're going to work together. I feel stronger. I'll try not to get on your nerves."
The pair, dubbed by Currie as Team Kenwina, were faced with the Pipe of Peril trial, which tested Wilkinson's knowledge of all manner of Australian animal life. Each correct answer would win 20 seconds for Currie to crawl through a series of cubes filled with critters, to retrieve the stars.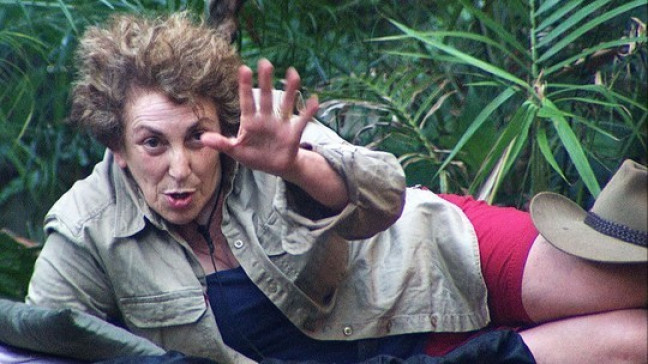 The former MP, famed for squaring up to formidable politicians including the former PM Margaret Thatcher, was unfazed at the prospect of wading through the glass containers of mealworms, cockroaches, spiders, eels and snakes.
Successfully retrieving six stars, Team Kenwina returned to camp triumphant and as BFF's.
After failing to win more than two stars in her last four trials, Wilkinson redeemed herself with her performance despite admtting that she didnt know the difference between centimetres and metres.
Meanwhile, completing her first trial, Currie declared: "I have lost my virginity darling. I feel great."