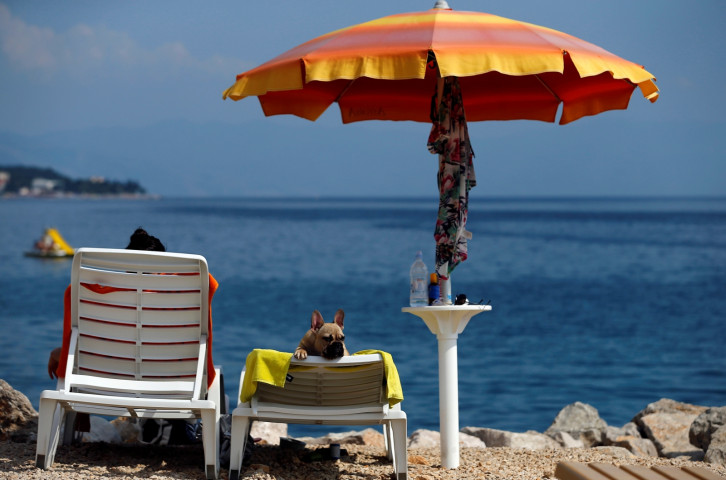 The mayor of Croatia's popular party resort island of Hvar has pledged to crack down on "indecency" by tourists by levying heavy fines.
The highest fine, €700 (£620), is for public alcohol-drinking, eating or sleeping. A €600-fine will be slapped on tourists walking around in swimsuits in Hvar's historic centre. Those not wearing a top would have to pay €500.
The town of Hvar has put up a board to make all tourists aware of the new rules. Signs such as "Save Your Money and Enjoy Hvar" can be seen at the entrances to the town centre, local media reported.
Newly-elected mayor Rikardo Novak had earlier pledged to make young tourists visiting the island "decent".
"They are vomiting in town, urinating on every corner, walking without T-shirts ... crawling around, unconscious," Novak told local media in June.
The mayor added: "Young tourists are welcome, but they will have to learn how to behave here."
According to Croatia Week, fed-up locals had been complaining about revellers on the island going overboard and wreaking havoc by over-indulgence in sex, drugs and booze.
Last month, Mayor Ante Dabo of Novalja, on the northern island of Pag, also complained about the behaviour of young tourists, mostly British, visiting his town. He warned against what he called their "primitivism, nakedness and drunkenness".
Tourism has been a major industry for Croatia with visitors flocking to its amazing Adriatic coast, which has more than 1,000 islands and islets.
Last year the Balkan country welcomed nearly 16 million visitors outgrowing its population of 4.2 million.