India's dominant performance in the first Test match against Australia, in the stifling heat of Chennai, was a little like turning back time. The havoc Ravichandran Ashwin wreaked in taking 12/198 was, for any fan of India at least, delightful and it brought back memories of similarly devastating performances on home soil.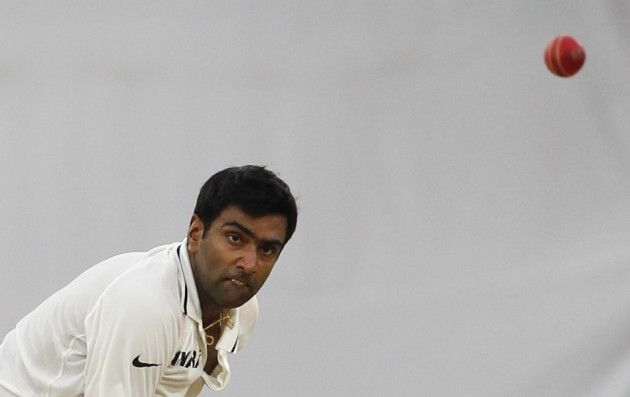 The Past
Consider New Zealand's tour (in September) and, in particular, the first Test at Hyderabad. Ashwin was magnificent, picking up 12/85 for the match and leading his country to a commanding innings-and-115 run-win. The Kiwis had no answer to his questions. The second Test, at Bangalore, continued the trend but the Kiwis were extra-cautious; nevertheless Ashwin and Pragyan Ojha delivered 13/299.
Then there was West Indies' tour in 2011. In the first Test at New Delhi, it was Ashwin again who stole the show - he took 6/47 in the second innings as the visitors were restricted to 180, following up Ojha's 6/72 in the first innings. In the second and third Tests at Kolkata and Mumbai, Ashwin and Ojha helped themselves to a further 26 wickets and India took the three-match series 2-0.
The Present
Fast forward to November 2012 and the trend seemed undisturbed, with the two picking up 13 wickets in the first Test against England to give MS Dhoni an emphatic nine-wicket win.
And then it all went awry. Ojha and Ashwin picked up only 17 wickets from the next two Tests and all of a sudden it was the Indian batsmen who were struggling to play spin. It doesn't usually happen that way, not in the subcontinent.
It isn't the case, indeed it never has been, that Indian spinners are 100 percent unplayable at home. Kevin Pietersen's 186 in the second match at Mumbai and Alastair Cook's 190 in the third match at Kolkata provided compelling proof of that. The real edge Indian batsmen have had over visiting teams is their ability to play spin so much better than anyone else.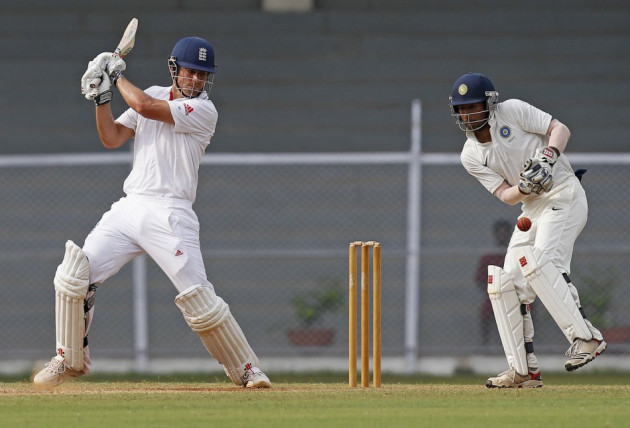 Unfortunately for the fans, that may no longer be the case. The glory of Chetesahwar Pujara's double century in the first Test against England was washed away by Cook's brilliance in the subsequent two matches and, particularly, Kevin Pietersen's demolition job in Mumbai. Ojha and Ashwin picked up only seven wickets in those two matches, at nearly four runs an over. In contrast, Monty Panesar and Graeme Swann conceded less than three runs an over for the whole match and scalped 19 wickets in the process.
The Lessons to be Learnt?
Yes, Pujara managed 135 in Mumbai while Sachin Tendulkar and Gautam Gambhir stroked three half-centuries between them, with Ashwin chipping in as well. But against massive innings like the one Cook compiled, these were never going to be enough. And it was that lack of patience, the ability to batten down the hatches, weed out the good balls and wait for a full-toss or half-tracker, that cost India the series.
Cook displayed that patience in truckloads when England were touring and a comment, in the aftermath of Australia's defeat, that seems to have gone unnoticed, picks on just that quality. All-rounder Ravindra Jadeja, one of India's rising stars, said:
"The difference between the English batsmen and the Australians is the English guys are a lot more patient. If we bowl maidens to the Australians, they have an ego. If we contain them for four overs, we feel like they will play a rash shot. That's what we're expecting from them."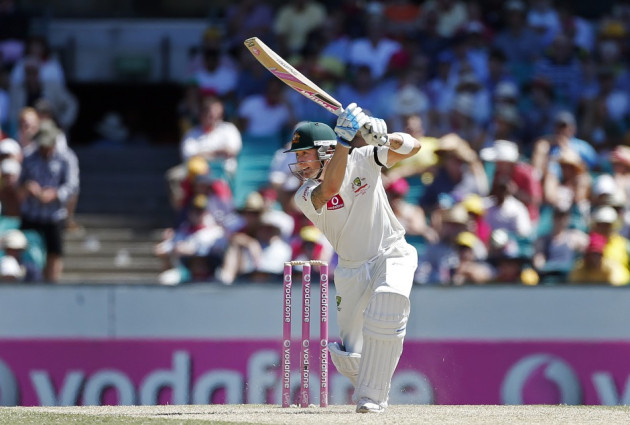 It was perhaps a silly comment to make, for it offers Michael Clarke and the Australians a window into the Indian dressing room and a glaring insight into their thought process. But it remains to be seen if the Aussies can heed the lesson and tailor their approach the Indian spinners. And while they're at it, hopefully the Indian batsmen can learn a lesson or two as well.
Captain Michael Clarke has already set a perfect example for batsmen on both sides. His measured 130 in the first innings at Chennai should have shown his team mates exactly how to play spin in the sub-continent. When India replied to Australia's first innings, Dhoni hit a murderous 224, but that was a completely a-typical innings from a unique player. For a more relevant response to Clarke's knock, consider Virat Kohli's 107 and Tendulkar's 81. Both batsmen played at a strike rate of just above 50 (Clarke was 52.84) and it cannot be conicidence that Cook's was 43.73 in a series, in India, where he scored 562 runs at an average of 80.28.
Where to Watch Live
The second Test between India and Australia, at Hyderabad, starts on 2 March at 6am GMT. Live coverage is on Sky Sports 1 and Sky Sports 1 HD. Live updates are available on Cricinfo.com.