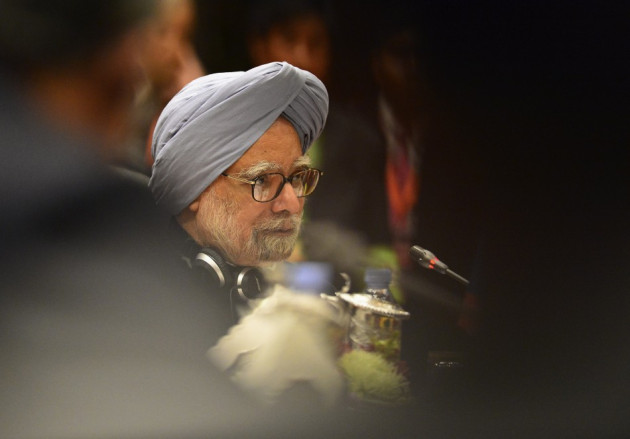 Indian Prime Minister Manmohan Singh has bowed down to domestic political pressure and will not attend the upcoming Commonwealth summit in Sri Lanka.
New Delhi's diplomatic community had made fervent appeals to Singh to attend, however.
Political groups from the southern state of Tamil Nadu had cited the poor human rights track record of the Sri Lankan government, especially during the final phase of the 26-year long civil war, in urging Singh to boycott the summit.
Apart from Tamil political parties, Singh also faced lobbying from some of his own cabinet ministers not to attend.
The biennial summit known as Commonwealth Heads of Government Meeting (Chogm) is set to take place from 15 to 17 November in Colombo, chaired by Prince Charles. The Commonwealth is a loosely-formed association of 53 former British territories.
Despite Delhi's foreign ministry openly advocating the premier's attendance at the summit, Singh decided to boycott the meeting primarily owing to the parliamentary elections in 2014.
"The government of India is trying to accommodate domestic concerns," Sathiya Moorthy, a Sri Lanka specialist and director of the thinktank Observer Research Foundation in India, told the Financial Times.
Singh is not the first leader to pull back from the summit. Canadian Prime Minister Stephen Harper had also said he will not partake in the event.
Playing down Singh's decision, India's External Affairs Minister Salman Kurshid, who will be replacing Singh in leading Delhi's delegation, said: "It will not be right to think that there will be no more opportunity on [an] India-Lanka meet. There have been several occasions when the prime minister has not represented the nation keeping in view the national interest."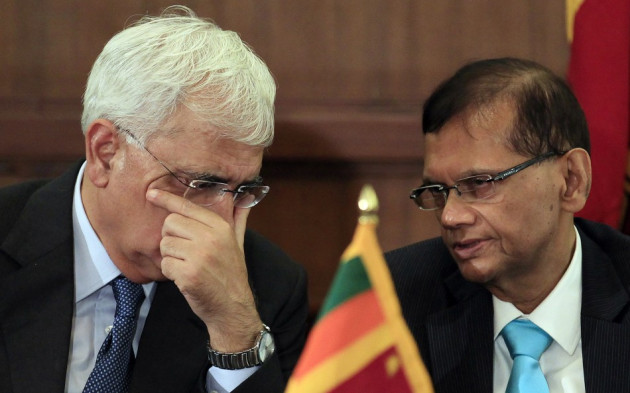 War Crimes and Human Rights Violations
By boycotting the summit, Singh has snubbed Sri Lankan president Mahinda Rajapaksa, with whom Delhi maintains an intense and complex relationship. Singh has sent a personal letter to Rajapaksa explaining the local political pressure, but it is unlikely to have any effect.
Singh was personally handed the invitation by Sri Lanka's Foreign Minister GL Peiris in August 2013, as Colombo was keen on getting India onboard.
Singh's refusal will be seen as a blow to the Sri Lankan government's credibility.
Allegations of war crimes have been swirling against the Sri Lankan government for slaughtering thousands of Tamil civilians, which Tamil leaders in India often describe as ethnic genocide. The war ended in 2009; as many as 40,000 civilians were killed in the last five months alone. The Colombo administration has denied any hand in it.
Despite calls for an international scrutiny, Sri Lankan government refused to let a UN-appointed panel probe the situation. More than 5,600 remain unaccounted for, according to UN data.
The Rajapaksa administration went ahead in appointing its own panel "Lessons Learnt and Reconciliation Commission," a move which was widely condemned for gross human rights violations.
Even after the civil war, the Sri Lankan government has been accused of suppressing the voice of Tamil supporters and critics inside the country.
The Chogm would have provided a perfect platform for Rajapaksa, who hoped to showcase the south Asian island's developments subsequent to the end of civil war. However his hopes have been dashed in the last few weeks running up to the summit over concerns of severe human rights violations.
Sri Lanka is about to deploy about 5,000 troops in its capital in anticipation of widespread demonstrations.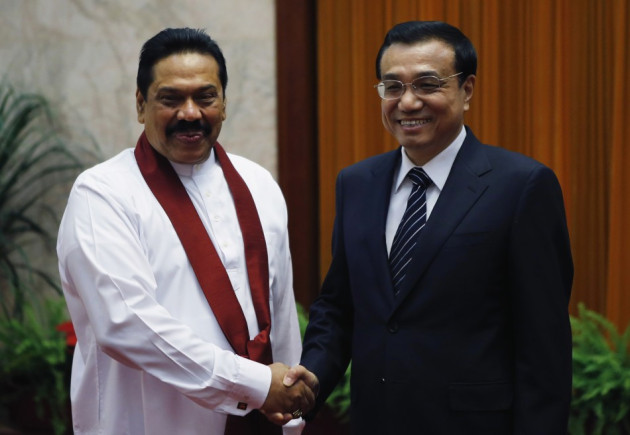 Beijing-Colombo Ties
Singh's absence in the summit is being interpreted as missed opportunity by scores of experts and foreign policy mandarins in Delhi.
His nonattendance is likely to work in favour of China, which is rapidly enlarging its footprint in Sri Lanka in recent years. "Now we are vacating our backyard for the Chinese to rebuild all of a booming post-war Sri Lanka. A cancellation now will be convenient, but cowardly," wrote Shekhar Gupta, columnist and editor of Indian Express.
China was a key supplier of military aid to Sri Lanka including at the time of the final phase of civil war. Beijing is also involved in nearly $4billion-worth of infrastructure projects in the island nation, funded by loans from Chinese banks.
The trade between China and Sri Lanka is also growing rapidly. In 2012, the value of trading between Beijing and Colombo had grown to $2.67billion, an increase from $650 million in 2005.